Two Former Kramerbooks Managers Opening D.C. Bookstore
Solid State Books, coming soon.
Two former longtime Kramerbooks & Afterwords Café managers who left the store earlier this year after disagreements with its new owner are opening Solid State Books, a 4,300-square-foot bookstore, in the H Street Corridor in Northeast Washington, D.C.

The store will be located in the Apollo, a development at 600 H Street NE, and will offer, the store said, "multidimensional programming, a café with beer, wine, coffee and snacks, and an expansive family-friendly reading area for children, all designed to serve H Street's diverse and rapidly growing residential community. Solid State Books will hold in-store author and cultural events and will take advantage of the Apollo's lounge and rooftop pool deck for community events." The anchor of the development is a new Whole Foods market.

The store added that it aims to "provide downtown Washington, D.C., with the vital intellectual and social hub it so desperately needs. We are a city of readers, writers, students, artists, activists, and politicos. Solid State Books will be the nexus for all of these diverse groups, engaging the community through our slate of dynamic programming and an unparalleled bookstore experience."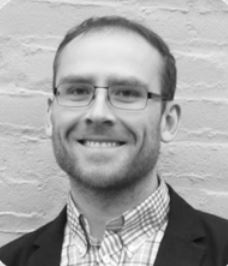 Scott Abel
Opening this fall, Solid State Books is owned by Scott Abel and Jake Cumsky-Whitlock, who together have "nearly 30 years of combined experience in independent bookselling and publishing." Abel was general manager of Kramerbooks from 2007 until this year, while Cumsky-Whitlock worked for several publishers and was mostly recently head buyer at Kramerbooks.

Cumsky-Whitlock told the Washington Post: "This area is perfect for a bookstore. There are so many families, children and young people, and yet there's a giant hole when it comes to books."


Jake Cumsky-Whitlock
Abel and Cumsky-Whitlock were part of a group of six senior managers who left Kramerbooks in February, including assistant buyer Stephanie Hess, who is working with Solid State. They reported clashing with Steve Salis, head of the pizza chain &pizza who bought the bookstore and café last November and has made significant changes.


The Washington Post said that Abel and Cumsky-Whitlock have secured some $600,000 in funds for the new store, including a bank loan for about half that amount and the rest "from friends and community members, who contributed between $1,000 and $25,000 each to the bookstore. The co-owners will pay them back over the next six years." (They borrowed the community lending program idea from Greenlight Bookstores in Brooklyn, N.Y.)

The reinvigorated Northeast section of Washington has also attracted Politics & Prose. Its new branch, which was announced in May and is scheduled to open this fall, is in the Union Market District, less than a mile from Solid State's location.
---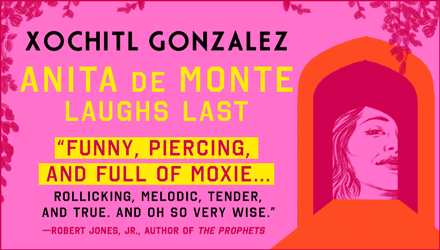 ---