Notes: Book Sense Additions; New BEA Marketer
Beginning next year, Book Sense will bolster the sales and marketing information it offers members about children's books. The organization is adding a quarterly White Box mailing with a focus on children's books, and the Book Sense children's picks will appear quarterly, up from three times a year currently.

---
In related news, Book Sense has put together a year-end Picks Highlights list "featuring a wealth of great reading recommended by independent booksellers." The more than 60 titles are divided into imaginative categories. For example, "For the Book Lover" lists An Alphabetical Life: Living It Up in the Business of Books by Wendy Werris and The Yellow-Lighted Bookshop: A Memoir, A History by Lewis Buzbee. The Picks Highlights flier will be in the November Red Box.

---

Mina Hemingway, a granddaughter of Ernest Hemingway, has bought the 1,200-sq.-ft. Bookstore at the Pavilion in Naples, Fla., and renamed it Mina Hemingway's Florida Bookstore, Bookselling This Week reported.

"We carry everything available written by Hemingway, and we're working on growing the section on Hemingway by other writers," Mina Hemingway told BTW. "We also carry magazines and used books."

Hemingway owned the Austin Angler, an Austin, Tex., fly fishing store, for 15 years.
---

Congratulations! The BYU Bookstore at Brigham Young University, Provo, Utah, celebrates its 100th birthday this school year and is marking the occasion with giveaways and contests. Bookselling This Week talks with book department manager Linda Brummett about the contests--and the store that grew from "little more than a broom closet" to more than 110,000 square feet.
---

Garrison Keillor's St. Paul, Minn., bookstore, Corner Books (Shelf Awareness, September 28, 2006), is on schedule to open this coming Wednesday, All Saint's Day, according to the Minneapolis Star Tribune.
---
For One More Day by Mitch Albom has sold nearly 50,000 copies in Starbucks outlets since October 3, when the coffee chain began serving up the book as the first in its latest program to sell selected titles in stores, the AP (via the San Diego Tribune) reported. Publishers Weekly says that Starbucks sales represent about 12% of the nearly 400,000 copies sold recorded by Nielsen BookScan, which tracks about 70% of the average book's sales.

---
BookExpo America has named Kelly Hartman marketing director. Hartman was most recently marketing manager for Reed Exhibitions' new business group, where she was responsible for the launch of trade shows in a variety of consumer and trade industries, including pop culture, jewelry retail, interior design and health.

In February, she played a pivotal role in the launch of New York Comic Con. She will now devote her energy exclusively to overseeing the marketing for BEA and New York Comic Con.

Hartman earlier worked as marketing coordinator for Rodale, marketing director for PublishAmerica and marketing manager for Phoenix Color Corp.


---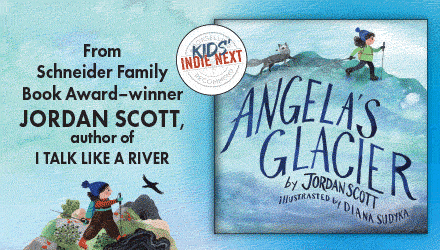 ---