'A Bookstore Has a Point of View'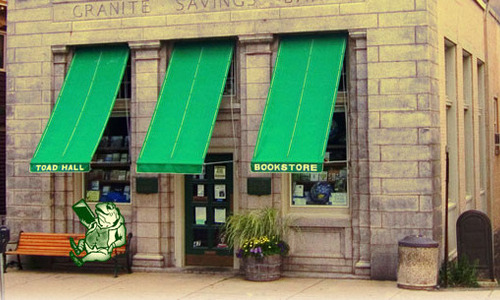 "We believe, as do consultants we've queried, that there is a place in our community for a new and re-imagined bookstore.... A bookstore is far more than a collection of shelves and racks of greeting cards. A bookstore has a point of view, a voice and a devotion to its patrons. Locals frequently stop by and chat. Toddlers discover the joy of books and storytelling. Book launches and readings feed the community's appetite for stimulating conversation and exploration....
"Toad Hall's board of directors, formed to administer profits to environmental causes, cannot and should not keep Toad going. But the store's closure is not a harbinger of future failure. It is, in a very real way, an opportunity to do it better."
---

---