Hachette Folding Weinstein Books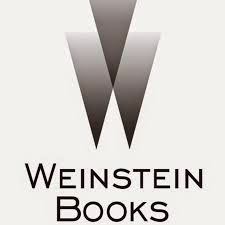 The Harvey Weinstein sex assault and harassment scandal that led to the movie mogul's firing from the Weinstein Company has claimed a book world entity. Hachette Book Group announced yesterday that effective immediately, it is closing Weinstein Books, a partnership of Hachette's Perseus Books and the Weinstein Company. Titles currently under the Weinstein Books imprint will be published by the Hachette Books imprint, and the Weinstein Books team will join Hachette Books.
Weinstein Books was founded in 2001 as Miramax Books by Harvey Weinstein and his brother Bob Weinstein. The imprint was re-formed as Weinstein Books after the 2005 "divorce" of Miramax and Disney. In 2009, Weinstein Books became a joint partnership of the Weinstein Company and Perseus Books Group. When Perseus sold its publishing businesses to Hachette last year, Weinstein Books was included.
Headed by publishing director Georgina Levitt and editorial director Amanda Murray, Weinstein Books has published about 10 books a year in the areas of memoir and biography, fiction, health and wellness, self-help and relationships, popular culture and entertainment and movie tie-ins.
Major titles have included Finding Me by Michelle Knight, who survived the Cleveland kidnappings; titles by media figures Tim Russert and Mika Brzezinski; and YA novels including the Haunting of Sunshine Girl series.
---

---