Hearst to Buy Rodale, Inc.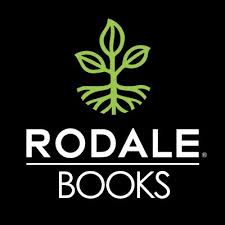 Hearst Communications is buying Rodale, Inc., which primarily publishes health and wellness books and magazines. Rodale will become part of Hearst Magazines.

Hearst owns newspapers, TV and radio stations, cable networks, business information services and publishes an array of magazines, including Cosmopolitan, Elle, Esquire, Car & Driver, Good Housekeeping, O, the Oprah Magazine and Seventeen. Most media reports have emphasized the attraction to Hearst of Rodale's magazines, which include Runner's World, Men's Health, Women's Health, Bicycling and Prevention. Between 1981 and 1999, Hearst owned William Morrow, then sold it to HarperCollins.
Rodale's bestselling books have included An Inconvenient Truth by Al Gore, The South Beach Diet by Arthur Agatston, Thug Kitchen and Everything All at Once by Bill Nye. Last year, the company launched Rodale Kids, a children's book imprint.
Hearst and Rodale have been publishing partners in some markets abroad, including the U.K., the Netherlands and Japan. "We've seen first-hand how the content resonates," Hearst Magazines president David Carey said in the companies' announcement of the purchase. "We are pleased to add them and all of Rodale's brands to our vibrant and varied global portfolio, providing readers with dependable information and offering marketers unbeatable scale and a trustworthy environment in the increasingly important health and wellness space."

Rodale CEO Maria Rodale commented: "We have a long-standing respect for Hearst's commitment to connecting consumers with imaginative, engaging content across an ever-diversifying choice of platforms, technologies and experiences around the world. We believe our exceptional brands, businesses and employees will thrive in this culture of innovation and we are confident that Hearst's stewardship will continue to grow the passionate and purpose-driven communities that Rodale has built over the past 70 years."

In June, Rodale said it was exploring the sale of all or part of the company. Hearst and Rodale said the deal should close in early 2018, "following receipt of necessary government approvals."
---

---