Waterstones Owner Exploring Sale, Debt Refinancing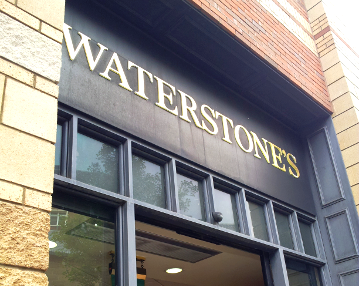 Waterstones, the main bookselling chain in the U.K., may be for sale.

Alexander Mamut, the Russian billionaire who bought Waterstones in 2011 for £53 million (about $70 million at current exchange rates), has asked N.M. Rothschild & Sons to advise him on strategic options, including a sale of the bookseller for £250 million (about $329 million) or refinancing of its debt, the Times of London reported late yesterday. According to a followup story from City AM, Mamut asked Rothschild to handle the matter during the summer, and the process isn't expected to be conducted in earnest until after the holiday season.

In any case, the matter has been given new impetus by the collapse of Russia's largest private bank, Otkritie, in which Mamut was a major shareholder. Bailed out two months ago and with new management, Otkritie has criticized bank owners for financing their own business deals and is seeking capital to shore up its finances, which are reportedly at least $3.3 billion in the hole. Waterstones has about $100 million in loans from the Russian Commercial Bank, which until recently was partly owned by Otkritie. According to the Evening Standard, Waterstones Holdings also owes Lynwood, a Mamut investment company--the technical owner of Waterstones--£138.7 million (about $182.6 million) and has paid it £9.7 million ($12.8 million) in interest

Waterstones managing director James Daunt, who was appointed by Mamut when he bought the company in 2011, told the Bookseller this morning that a sale by Mamut would be "sensible enough" because the company has become profitable and "that is what he does--buys companies, invests, turns them around and then sells them. If he can get the £200 million plus for us, he will have done very well!"

Daunt dismissed a link between the failed bank and Waterstones and said that the company had relied on funding from Russian sources--based or with operations in Cyprus--because early during his tenure, it couldn't get access to funding in the U.K. because of its weakened condition.

If it's put up for sale, Waterstones is in a better position than it's been for years. When Mamut bought the company, it was the last major bookselling chain in the U.K. and many feared that like its former rivals, it, too, might collapse. But since then, it has revamped operations and staff, renovated many stores, cut returns rates substantially and, last but not least, dropped the apostrophe in its former name--and made its first profit in five years. In the year ended April 30, 2016, sales rose 4%, to £409.1 million (about $538.5 million), and Waterstones had a pre-tax profit of £9.9 million ($13 million) compared to a pre-tax loss of £4.5 million ($5.9 million) a year earlier. Waterstones has about 275 stores in the U.K., Ireland and continental Europe.
---

---