Oren Teicher: 'Bookstores Prime Venue for Discovery'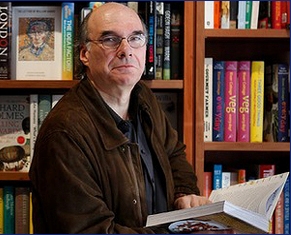 "Our publishing colleagues realize that online retailers can't match physical bookstores as the prime venue for discovering new titles and new authors. They know that it's within the four walls of your bookstore that buyers can browse in an unparalleled way and find and purchase their next great read. From the publishers' perspective, these offers and fundamental changes are helping to sell more books in more stores, and are maximizing the value of the indie channel and helping to strengthen the industry as a whole."
--Oren Teicher, CEO of the American Booksellers Association, in a
letter to members
that, in part, urges them to take advantage of a range of new offers and policy changes from publishers.
---

---