Notes: Keillor's Store Opens; Sales Outside Bookstores
William Styron, whose works included Lie Down in Darkness, The Confessions of Nat Turner, Sophie's Choice and Darkness Visible, died yesterday. He was 81. Rest in peace.

Today's New York Times has a long obituary.

---
Yesterday marked the opening of one of the most widely covered new stores in recent years: Garrison Keillor's Common Good Books in St. Paul, Minn. There were a few minor hiccups, including a shipment of bestsellers that went to a Costco by mistake. The store responded by filling two display tables with some of Keillor's work. Apparently the display was effective: Common Good Books's first customer bought two copies of A Prairie Home Companion Screenplay.

Common Good Books has fewer sections than the average bookstore--Keillor had sci-fi, classics, mysteries and thrillers folded into fiction, the Pioneer Press reported. Given a three-page list of suggested genres, "what he did was slash and burn," said manager Sue Zumberge.

The store features the desk at which Keillor wrote two novels, according to the Minneapolis Star Tribune.

---
The Barnes & Noble that Book Passage hoped to prevent from opening a block away in the Town Center Mall in Corte Madera, Calif. (Shelf Awareness, January 24, 2006), opens Wednesday, November 15, and will stock the usual nearly 200,000 book, music, DVD and magazine titles. When the new B&N opens, the much smaller B&N on Redwood Highway in Greenbrae will close.
---
Today's New York Times places a feature about the sales of books in non-bookstore retailers on the front page. Among the many examples and observations:

A deli in the Bronx, N.Y., has sold more than 4,500 copies of The Arthur Avenue Cookbook by Ann Volkwein and as a result has added a few more titles.
Penguin has stressed book sales in rural communities with few bookstores--at places like cattle auctions and farm supply stores. Barbara O'Shea, president of nontrade sales, commented: "There is nobody selling books, so we've gotten these places to sell books."
Martin & Osa, a new clothing retailer aimed at consumers aged 25-40, stocks dozens of titles in its four stores and will add "a reading list" of graphic novels, fiction and nonfiction. Arnie Cohen, chief marketing officer, explained: "We try to offer them things that aren't mainstream, more unusual, more unique."
"It's a way for the book business to stay alive," Abby Hoffman, v-p of sales and marketing for Chronicle Books, said.
"The publisher now has a responsibility to put books in front of more eyeballs," Jack Romanos of Simon & Schuster, stated.

Andrea Rosen, v-p for special markets, at HarperCollins, articulated the effectiveness of books being displayed with related products this way: "You walk into Restoration Hardware and you want the couch and the vase and the nightstand, and then you want the two books that are on the nightstand."

---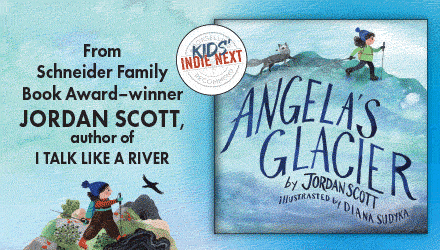 ---