Indie Booksellers Handselling to John Green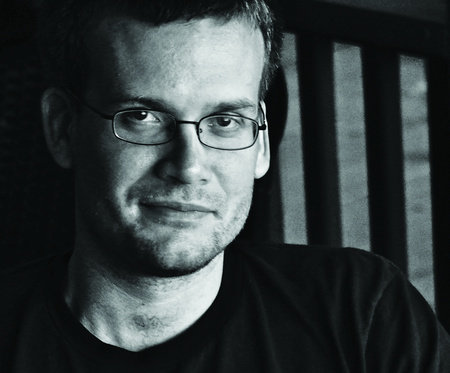 "It means so much to me, especially because I have benefited so much as a reader from indie booksellers' recommendations. It was through a bookseller recommendation at Square Books in Oxford that I came to read The Untelling by Tayari Jones. I read Rachel Kushner's The Flamethrowers because it was recommended at Malaprop's in Asheville. And here at home, Kids Ink has recommended so many great books for our kids. While on tour for Turtles All the Way Down, I visited Mitzi's Books in Rapid City, South Dakota, and the Country Bookshelf in Bozeman, Montana. I've loved the books that were recommended to me by booksellers at those stores, including Dear Martin by Nic Stone and The Gods of Gotham by Lyndsay Faye. My reading life (and my family's) is enriched so much by thoughtful, human-to-human book recommendations, and so to have my book highlighted by this wonderful community is really gratifying....
"It has been such fun, and also so professionally invigorating. I love being able to talk with people about books and authors we love, and since I've known many of the people who hosted the events for over 10 years, it's also a great opportunity to catch up. Plus, I can always snag a few great book recommendations."
--John Green, author of the #1 Winter Kids' Indie Next List Pick
Turtles All the Way Down
,
in a q&a
with
Bookselling This Week
---

---