State Cuts University Press of Kentucky's Funding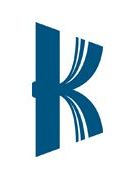 With thousands of teachers marching at the Kentucky Capitol on Monday to protest pension changes, lawmakers "released a budget compromise that sent some mixed news to the schools they represent," the Lexington Herald-Leader reported. Unfortunately, that compromise did not include money for the University Press of Kentucky, which had been one of many small programs inexplicably targeted by Governor Matt Bevin's earlier proposal that the General Assembly cut all state funding.
In a joint letter sent yesterday to the campus community, UK president Eli Capilouto, provost David Blackwell and Katherine McCormick, chair of the faculty council, said: "The General Assembly has chosen not to fund the University Press of Kentucky. We received $672,000 in the current fiscal year; and we will be working with our partner institutions to identify ways to sustain the financial viability of the Press over the long term."
UPK tweeted: "We are leaning into our strengths and operating as usual. WE look forward to working with the university community in the weeks and months ahead to chart a strong path forward for the Press!"
Robert M. Farley, a senior lecturer at UK and a member of the UPK editorial board, told the Chronicle of Higher Education that earlier drafts of the budget bill had included language that could have blocked the press from seeking discretionary funds from other universities.
"They basically said, 'we won't fund the press, and you can't either,' " he observed, adding: "What Governor Bevin has ­really wanted out of higher education is very clear deliverables in terms of students who are job capable when they are getting out of school, hopefully in something that is fairly technical. During the campaign he made fun of people who had done humanities degrees and so forth--what I suspect is that's why it is on the chopping block, because it doesn't fit with this understanding of what higher education is supposed to be."
---

---