Notes: Cyber Monday; Campbell Dies; New Store; Joint Event
Although the numbers are "a fraction of retail sales in stores," online sales yesterday, Cyber Monday, were by all accounts greater than in past years, today's Wall Street Journal reported.

Among the "facts":

ComScore Networks expects online sales yesterday to be $599 million, up 24% from Cyber Monday 2005.
Some retailers began seeing a boost in holiday online sales earlier than last year, in part because of online sales and promotions.
Shopping.com, the eBay shopping-comparison Web site, said yesterday was its biggest sales day ever, and it was sending 40% more traffic to retail partners than in the same period last year.
Some of the biggest gainers in online sales are bricks-and-mortar companies that have "boosted their online efforts."
The costs of buying search-engine advertising have grown as more traditional companies try advertising this way.

---

Bebe Moore Campbell, journalist and author of a range of adult and children's books that explored racial and social issues, died yesterday in Los Angeles of brain cancer. She was 56. Her husband, Ellis Gordon Jr., was quoted by the New York Times as saying, "My wife was a phenomenal woman who did it her way. She loved her family and her career as a writer."

---
James Gunn, who started writing science fiction in 1948 and is the author of 26 books and editor of 10, will be honored as the next Grand Master of the Science Fiction and Fantasy Writers Association at the Nebula Award Weekend May 11-13 in New York City. For more information, go to SFWA's Web site.
---

We copy the following from today's New York Times: "In a literary imbroglio Ian McEwan, one of Britain's best known and most lauded authors, has been accused in newspaper articles of copying phrases and sentences for his best-selling novel Atonement in 2001 from a memoir published in 1977 by Lucilla Andrews, a former nurse and an acclaimed writer of romantic novels."

Andrews died last month, and McEwan "briefly acknowledged" her book and said he has "never sought to disguise the fact that he had used her book for research."

---
The Lavender Inkwell Bookshoppe opened on October 28 in Syracuse, N.Y., in the same location that until three years ago was home to the feminist bookstore My Sisters' Words. Lavender Inkwell sells books and gifts and will mainly serve the gay, lesbian, bisexual and transgendered community. The store is located at 304 N. McBride St., Syracuse, N.Y. 13203; 315-424-7191.

[Many thanks to Don O'Connor of Parson Weems' Publisher Services for the tip!]

---

Congratulations to Fountain Bookstore, Narnia Children's Books and Creatures 'n Crooks Bookshoppe, three Richmond, Va., bookstores that have teamed up to host an event that features China Mieville, winner of two Arthur C. Clarke Awards and the British Fantasy Award--and holder of a Ph.D. in international relations from the London School of Economics. His works include King Rat, Perdido Street Station and The Scar.

The event takes place Wednesday, February 21, at the Richmond Public Library's main branch. Tickets are $18.85 each and include a copy of Un Lun Dun (Del Rey, $17.95, 9780345495167), the author's first YA novel, which will be published February 13.

A very happy Kelly Justice, Fountain Bookstore's manager, said she had heard that Mieville, "an anti-Tolkien who has done for fantasy what William Gibson did for science fiction," would be going to five cities in the U.S. for Un Lun Dun and made her case for an appearance in Richmond. "Any one of the three of our stores couldn't do it alone," she added.

---

Effective December 1, Chip Mercer, a wholesale account manager for BookLink, is forming Southeastern Book Travelers with Jim Barkley, Joel Carmel and Stewart Koontz, according to NAIPR's Call Report. Southeastern Book Travelers will have its headquarters in Birmingham, Ala., and be managed by Mercer, principal of the group.

The group will call on Southeastern wholesalers, bookstores, museums, botanical gardens, university supply stores and tourist and gift retailers.

---
Liza Algar has been promoted to executive director of marketing at Chronicle Books. She joined the company this past summer as director of marketing for the adult trade and gift divisions. For 15 years, she worked in marketing and publicity at such publishers as IDG and Douglas & McIntyre. She has also worked as a TV producer and a travel writer.

Sarah Williams has been promoted to executive director, new business development, at Chronicle Books. She joined the company in 1997 as subsidiary rights manager, then became director of international sales, subsidiary rights and specialty sales.


---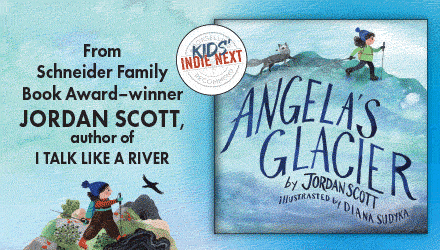 ---