2nd Quarter: Amazon Profits Top $2 Billion for First Time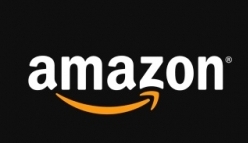 In the second quarter ended June 30, net sales at Amazon.com rose 39.3%, to $52.9 billion while net income was $2.5 billion, compared to net income of $197 million in the same period a year earlier. Although revenue was below financial analysts' forecasts, profit was more than double what had been anticipated (consensus was a profit of $2.49 a share; profit was actually $5.07 a share). This marked the first time Amazon had profits of more than $2 billion in a quarter, and the third quarter in a row it had profits of more than $1 billion. As the Wall Street Journal wrote, "No longer is Amazon known for suffering losses or producing razor-thin income by plowing every dollar it makes back into investments."
In after-market trading, Amazon shares rose more than 3%, to about $1,860 a share. Amazon shares have risen 55% since the beginning of the year. By comparison, the Dow Jones Industrial Average has risen slightly more than 3% this year, and the NASDAQ is up 13.7% since January 1.
The best-performing parts of the company in the second quarter that contributed significantly to record profits were Amazon Web Services, the cloud service division, whose operating income was $1.6 billion, and advertising offerings. Online retail, the company's traditional business, has kept on growing but not as rapidly as in the past and continues to have much lower margins. The Journal noted that online store revenue grew 12%, to $27.17 billion, a smaller jump than in the past several quarters. Slightly more than half of all products sold in the quarter were from third-party vendors.
---

---