Lane Jacobson Buys Paulina Springs Books in Oregon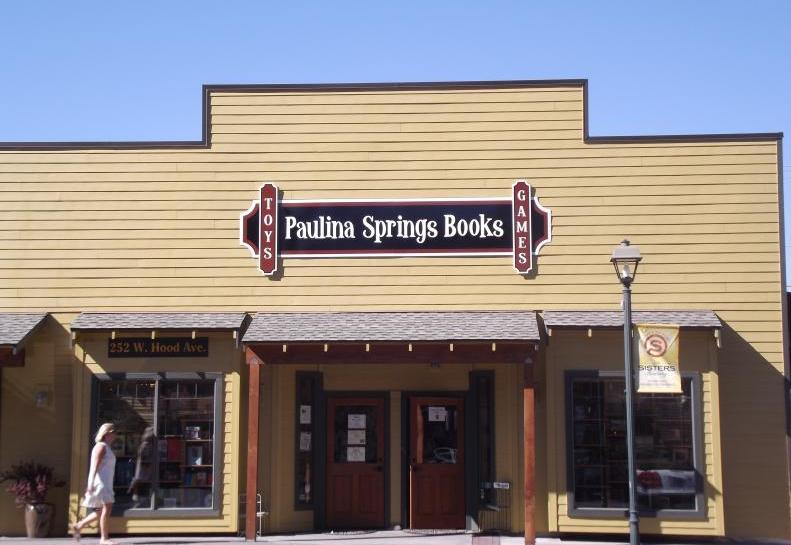 Lane Jacobson, manager and lead buyer at Flyleaf Books, Chapel Hill, N.C., has bought Paulina Springs Books, Sisters, Ore., which had been owned by Brad Smith, who died in May. Smith and his wife, Randi Schuyler, bought the store in 2003. With his sister, Cynthia Claridge, Smith opened a second location in Redmond, but sold that store when he was diagnosed with cancer.
Smith, Schuyler and Claridge put Paulina Springs Books on the market in February. At the time, they noted that the store has 3,240 square feet, with a customer base of locals, regularly returning vacationers and tourists "passing through." New books account for 74% of sales, while toys and games are 11.5% of sales. Over the past decade, the store's sales have risen almost every year and are approaching $500,000.
Paulina Springs Books was founded in 1992 by Diane Campbell and Dick Sandvik; after they sold the store in 2003, it expanded twice, adding product lines and inventory, and new equipment.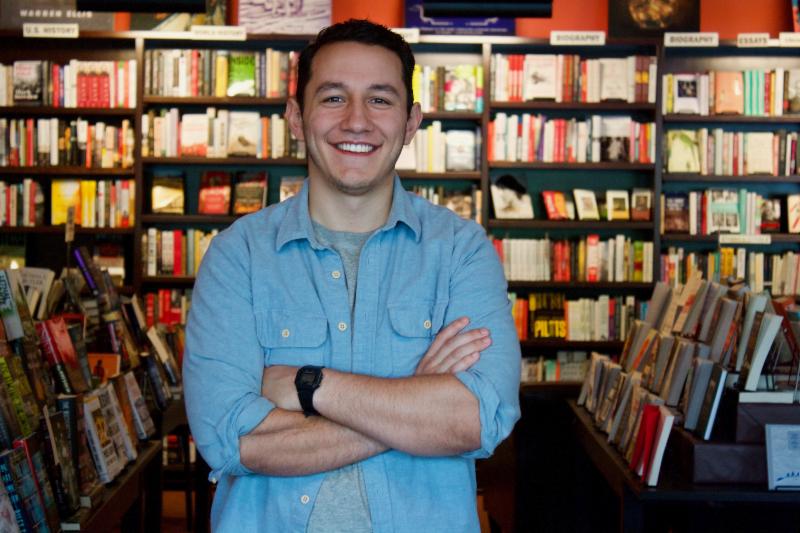 Lane Jacobson
In an announcement to customers about the sale, Cynthia Claridge wrote in part, "We are selling the store to an experienced, energetic and enthusiastic new owner. Lane Jacobson will be leading the store and adding his own perspective to the store's future. I am confident Brad would have been very happy handing the reins to Lane. Randi, Brad's wife, and I are very pleased that someone with Lane's talent and eagerness will be guiding the store."
Jacobson began his bookselling career at Booky Joint, Mammoth Lakes, Calif., where he was born and raised. He has worked at Flyleaf Books for six years, and is a founding member of the American Booksellers Association's Diversity Task Force.
In the Paulina Springs Books announcement, Jacobson thanked the owners and staff of Paulina Springs Books for keeping the store going after Brad Smith's death and thanked the store's customers and members of the community for their support of the store. "In the time I've spent getting to know Paulina Springs Books, nothing has stood out more than the outsized personality and character that Brad integrated into the store. You may see a few tweaks made here and there for the long-term health of the store, but folks can rest assured that I have the deepest appreciation for what Brad has done here and every intention of maintaining the spirit of the store."
He added: "My devotion to independent bookselling runs deep, and I am beyond thrilled to become a part of the Paulina Springs Books family and engaged member of the Sisters community."
Jacobson's boss for the past six years, Jamie Fiocco, owner of Flyleaf Books, offered her congratulations: "We're thrilled to have helped Lane realize his dream of owning his own independent bookstore on the West Coast, but are sorry to have him leave our team. We thank Lane for the six years he spent with us--he's been a big part of Flyleaf's continued success--and look forward to watching him run his own shop and visiting with him at national conferences.... Lane's been a great friend to all of us here and we will really, absolutely miss him, although I will not miss having to store the Star Wars Millennium Falcon he built of Legos."
As a result of Jacobson's departure, Colin Sneed has been named operations manager of Flyleaf, managing staff and placing wholesaler orders; and Elese Stutts is becoming children's manager and lead buyer, adding adult frontlist and backlist buying to her responsibilities.
---

---