Notes: Santa Wanda; Commandeur Ferlinghetti
The State, Columbia, S.C., chronicles the first stop on Wanda Jewell's Excellent Book Giving Back Adventure tour. Jewell, executive director of the Southern Independent Booksellers Alliance, is visiting 10 stores in four days and will spend $100 in each buying books for people who happen to be shopping while she is there.

At the Happy Bookseller in Columbia, one of the beneficiaries was a "shocked" high school junior who bought a book of poetry as a Christmas present for a friend. "It was a wonderful surprise," she told the paper. "You don't find that sort of kindness anymore."

For more on the tour, inspired by Oprah's Gift of Giving Back program, see Nicki Leone's story on SIBA's Web site.
---
Congratulations to Lawrence Ferlinghetti, poet, publisher and bookseller, who is now also a Commandeur des Arts et Lettres, following a presentation at the French consulate in San Francisco on Friday, Bloomberg reported. Ferlinghetti was honored for his poetry and publishing; he apparently joked that now he could command, among others, George Whitman, "my old friend at Shakespeare & Co. [the one in Paris]. He's only a chevalier. I can order him around!"

---
The book tour as campaign and political issues forum has become ever more intense. Following Senator Barack Obama's two nationally covered appearances in New Hampshire over the weekend--one of which was a book signing--former president Jimmy Carter appeared last night at Vroman's in Pasadena, Calif., to sign Palestine: Peace Not Apartheid. The Los Angeles Times reported that as many as 2,000 people stood on line and a few protestors gathered outside. Carter held an impromptu press conference before the event and defended the book.
---

Bryan Christian has been appointed director of marketing at Amistad at HarperCollins. He was formerly senior marketing manager at S&S's adult publishing group.

---
Another Beat the Bookstore franchise has opened, this time near Middle Tennessee State University in Murfreesboro, Tenn., the Murfreesboro Post reported. The operation, which has headquarters in Salt Lake City, Utah, plans to open another 30 stores in 2007.

Murfreesboro franchisees Horace Smith and David Conley also have Beat the Bookstores near the University of Tennessee in Knoxville and the University of Georgia in Athens.

---
In April, Barnes & Noble plans to open a store in Bolingbrook, Ill., near Chicago. The store will be in the Promenade Bolingbrook shopping center at Boughton Road and Janes Avenue and will stock nearly 200,000 books, music, DVD and magazine titles.
---
M.J. Rose is sponsoring a contest for writers, publishers, booksellers, librarians and others--and the beneficiary is the winner's favorite charity. Entering is easy: write to the Book Biz Santa in care of MJRoseAuthor@aol.com saying what you want the Book Biz Santa to bring you this year. All letters should arrive at this North Pole by December 20 and will be posted from December 21 to January 1. The best entry based on readers' comments wins the writer's favorite charity $100.
---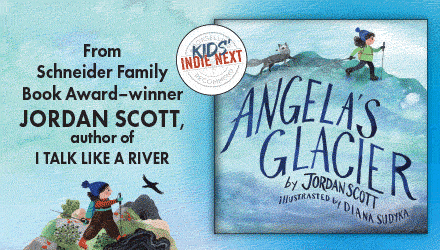 ---