AAP Sales: Huge Jump for Trade Titles in November
Wow. Total net book sales in November in the U.S. jumped 15.3%, to $1.3 billion, compared to November 2017, representing sales of 1,374 publishers and distributed clients as reported to the Association of American Publishers. For the year to date, total net book sales have risen 0.3%, to $13.5 billion.
Trade sales were the major force behind the sales gain, with trade sales as a whole up 18.5%, to $957.8 million. Strikingly sales of adult hardcovers rose even higher than the sales gain of downloaded audio, which has been the leading category for most of the past several years.
Trade hardcover rose 28.5%, to $469.1 million; trade paperbacks rose 10.3%, to $255.3 million; mass markets rose 3.2%, to $21.2 million; trade e-book sales rose 1%, to $85.7 million. In the trade sector, only physical audio sales, which have fallen steadily for years, were down.
Sales by category in November 2018 compared to November 2017: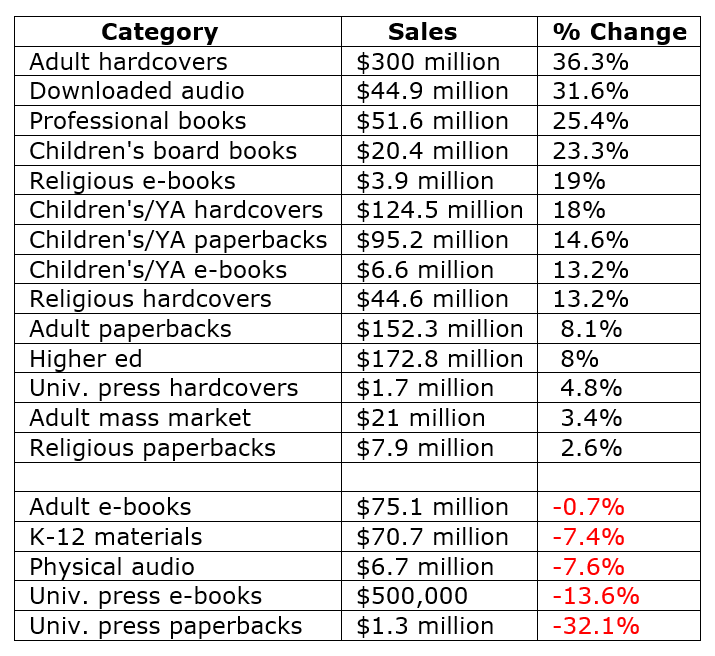 ---

---