Towne Center Books in Calif. Adds Second Location
Judy Wheeler, longtime owner of Towne Center Books in Pleasanton, Calif., will host a soft opening this weekend for a second store (Vol. 2, as she calls it) at 2375 Railroad Ave in Livermore. The Pleasanton Weekly reported that the new shop has "a fantastic location right across from Livermore's two-story parking garage, within an easy walk from the Bankhead and Livermore 13 Cinema on First Street and next door to Livermore's popular Cream, known for its specialty ice cream sandwiches." A grand opening and ribbon-cutting will be held later in October.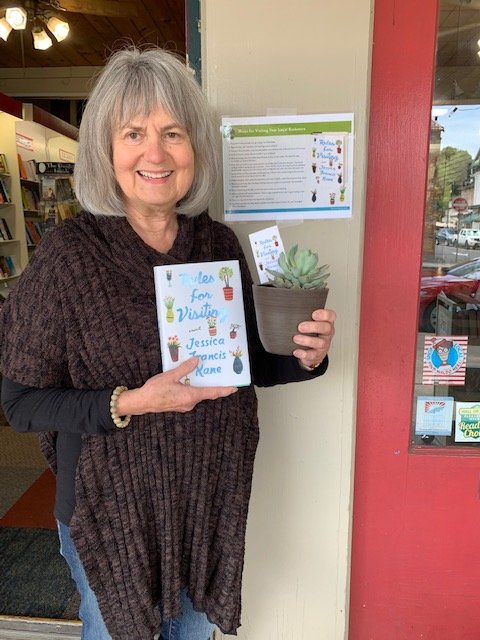 Judy Wheeler
Wheeler joked that "just as her Pleasanton store customers often settle in with drinks from nearby coffee shops, she looks for her new book shoppers to be carrying Cream's ice cream delights," the Weekly noted.
"I'm opening a second bookstore in Livermore for the same reason I bought Towne Center Books in Pleasanton 21 years ago," Wheeler said. "Many of my customers come from Livermore and have asked for a bookstore there." She will be splitting her time between the two stores. Bob Ditter, her husband and a retired publisher's representative, also works at the bookshop.
Noting that independent bookstores are in a revival mode, she also said people enjoy the sense of community they find in bookstores like hers. "Customers love our events and they like to come in and just chat books with us.... There is growing awareness among shoppers that if you don't use it, you'll lose it. Your favorite places won't be there for you to browse. People are starting to get that as they see places going out of business. That's true in downtown Pleasanton, even in our mall. It's true everywhere."
Wheeler is excited about the prospect of operating both stores: "I get to see my friends when I'm working and I don't have to commute. I meet important people and famous people and read good books. We have wonderful customers and it's fun to go to work. It's a good life."
---

---