How Bookstores Are Coping: 'Book Peddlers'; 'Fighting Better Than Ever'; Store Repairs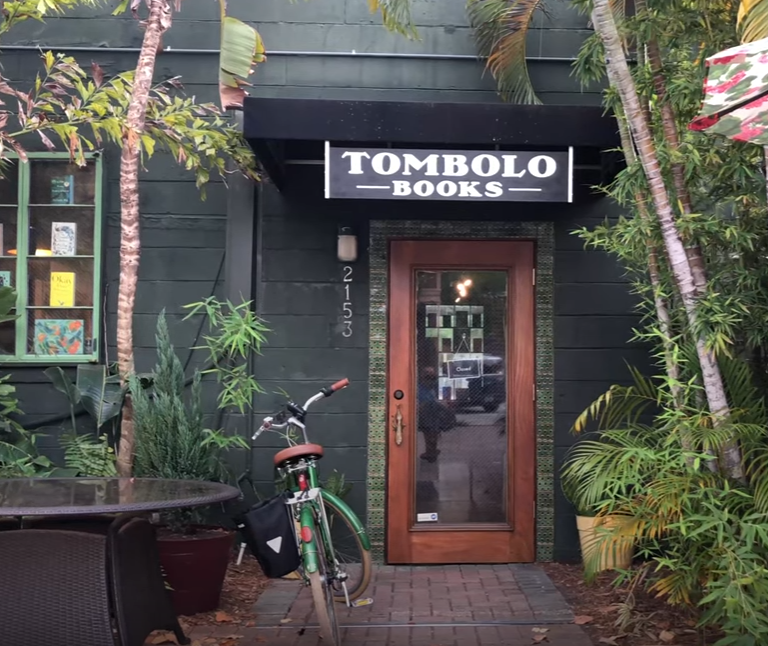 In St. Petersburg, Fla., Tombolo Books closed its doors to the public on March 17 and started curbside pickup and "no-touch delivery." Owner Alsace Walentine reported that the store has two entrances, and at times there were people at both doors waiting for pickups. Initially, customers would call when they arrived at the store and a staff member would run their packages out to them. But as news became more dire, Walentine and her staff stopped handing packages to people and instead left them on a table to allow for six feet of space.
Due to a safer-at-home order issued by the county, Tombolo did curbside pickup for only eight days. Since then, it's been all delivery, with Walentine and her team preferring to deliver via bicycle whenever possible, as part of a service they've called Book Peddlers. On the same day they discontinued curbside pickup, they also announced a book recommendation hotline. Walentine added that she's received many messages from customers saying that the store is helping lift spirits while they're stuck at home.
On the subject of her staff, Walentine said she's been able to keep everyone on, and everyone seems to be feeling the "altruistic spirit of bookselling." Currently, only three booksellers are allowed in the store at any one time and the team is being strict about staying at least six feet apart, washing hands and cleaning surfaces regularly.
Walentine said her sales are down by about 30%, with about 20% of those losses due to postponed or canceled events. This week, Tombolo will launch a series of partnered book clubs that will be the store's first online events. Some of the partners for these book clubs include a yoga studio, the Museum of Fine Arts and more.

---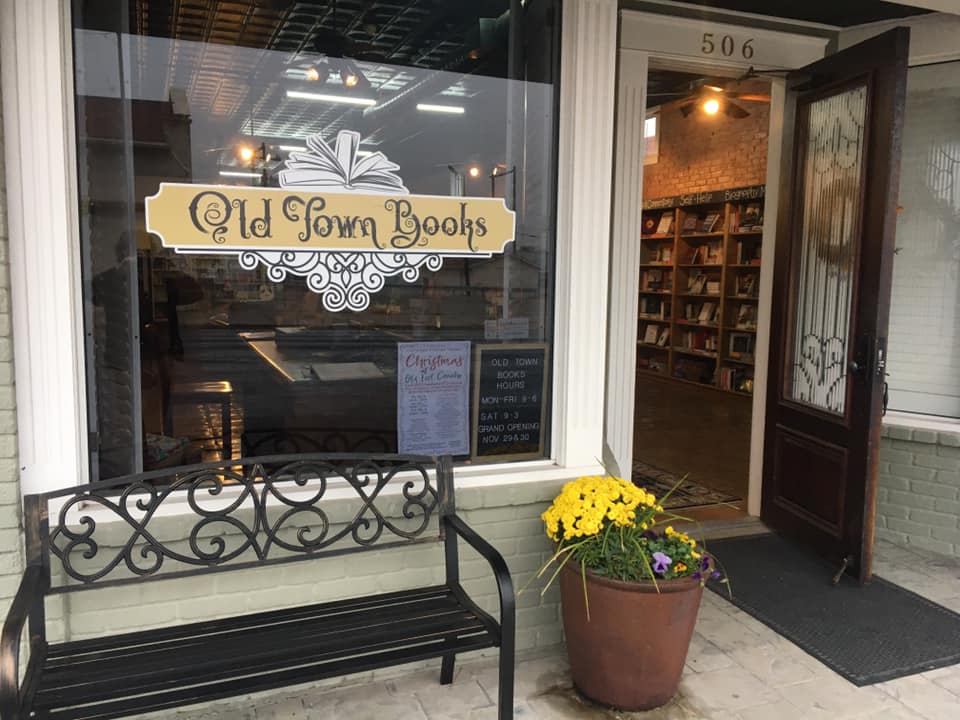 At Old Town Books in San Angelo, Tex., store owner Mary Ellen Hartje closed the store to browsing on April 1, with pickups, free delivery and mailing still available. Hartje reported that she and her team are starting to see more orders come in, and she's looking into how to set up their POS system, Square, for online sales. For the moment, sales are down by about 50%.
Hartje called her team amazing. The store is only four months old, she added, and "we have been winging it since day one, so winging it right now is not that much different for us." On the topic of online and virtual events, Hartje said she and her team livestream two storytime sessions each week and "never stop thinking of ways to connect with our customers." They've also tried running online sales and posting videos of staff book reviews on the store's social media.
---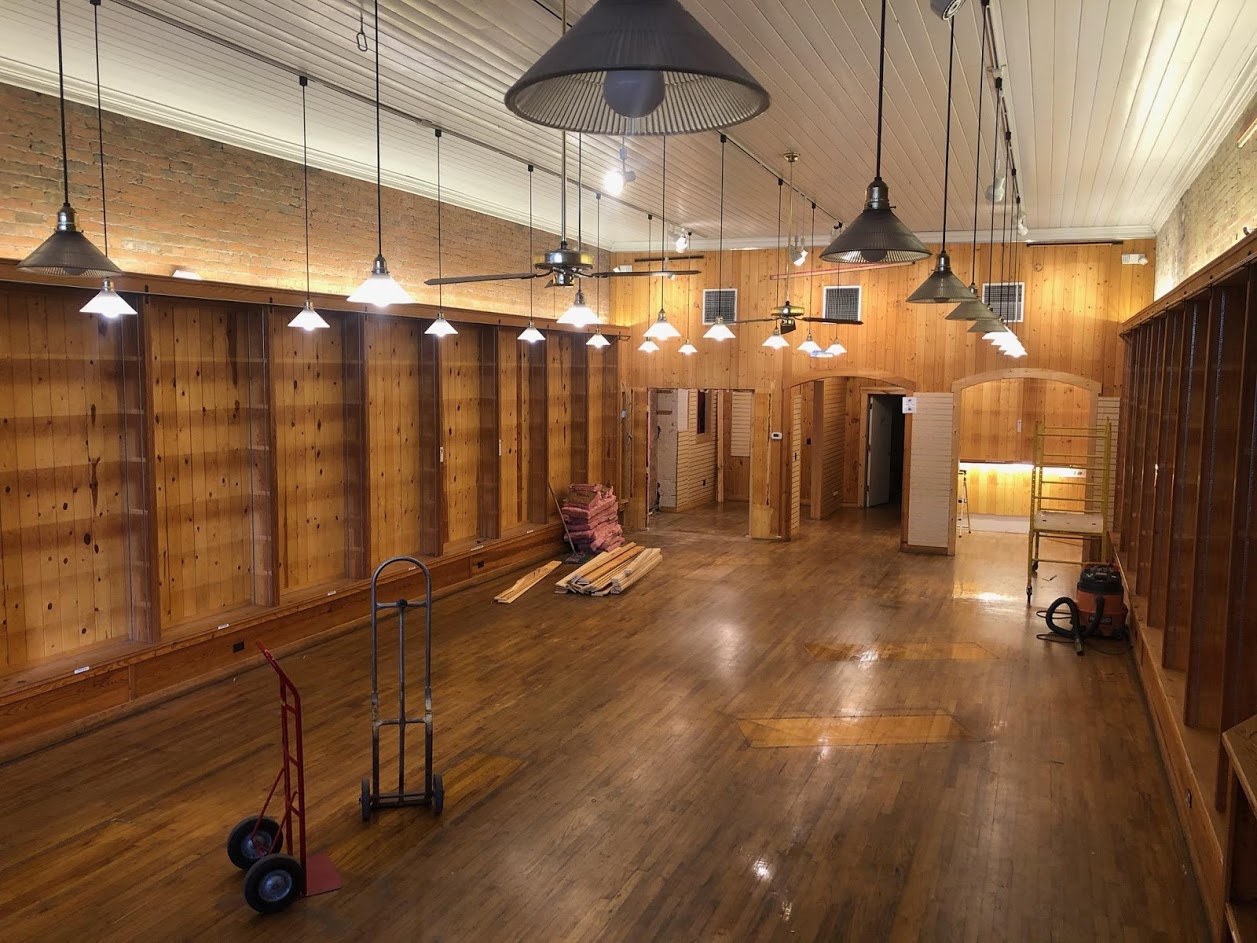 Some indies are using the coronavirus-inflicted shutdown to make structural improvements. Maria's Bookshop, Durango. Colo., noted that the "floors are officially ready for their very first refinishing! We've been spending our quarantine hours packing up thousands of books for safe keeping while we give the shop some much-needed love and attention! It's pretty amazing to see how much life those books bring to the shop. We can't wait to get them back out and invite you all to see it!"
And Harvey's Tales, Geneva, Ill., noted that the "sun is shining and the sky is blue so before our next rainstorm it was time to replace our roof! Since we are closed for the shelter-in-place order, our local roofer, G. Klemm Roofing of Geneva, felt now was as good a time as any to do the work and are making sure their employees are safe during this time. When we see you next, HT will have a beautiful new roof thanks to G. Klemm Roofing!"
---
"Well, we have been mandated to close on Monday," VaLinda Miller, owner of Turning Page Bookshop, Goose Creek, S.C., posted on Facebook Saturday. "Stay home. Wash your hands frequently and sit in your favorite chair and read a good book (play with the kids too!). You can still support us. Call us, we deliver and mail. Support and let us know you still need us because we need you."
Miller, who opened Turning Page last year, told Shelf Awareness: "I opened with little debt (still had a few hanging from the old store) and the first few months started out great with more support then I ever had at the other store. Paid off lots of debt, close to my full and part time job (got to keep working to get the debt down) and I can walk to the store. Then, Barnes & Noble, Life Way Christian and Dreamalots used bookstore all closed. Wow!! all within 1 1/2 miles from my store. I could not believe this opportunity to increase my inventory in every genre.
"Now, Covid-19 is upon us and at some point I said, 'Really, not another setback, not just for me, but for all of the independent bookstores in the world.' Got Dog It!!! Give us a break!! I had already went through hell in a hand basket at the last bookstore, but this time, I'm gonna fight better than ever. You ain't seen nothing yet. Nobody or virus is gonna knock baby down, nobody!!!"
---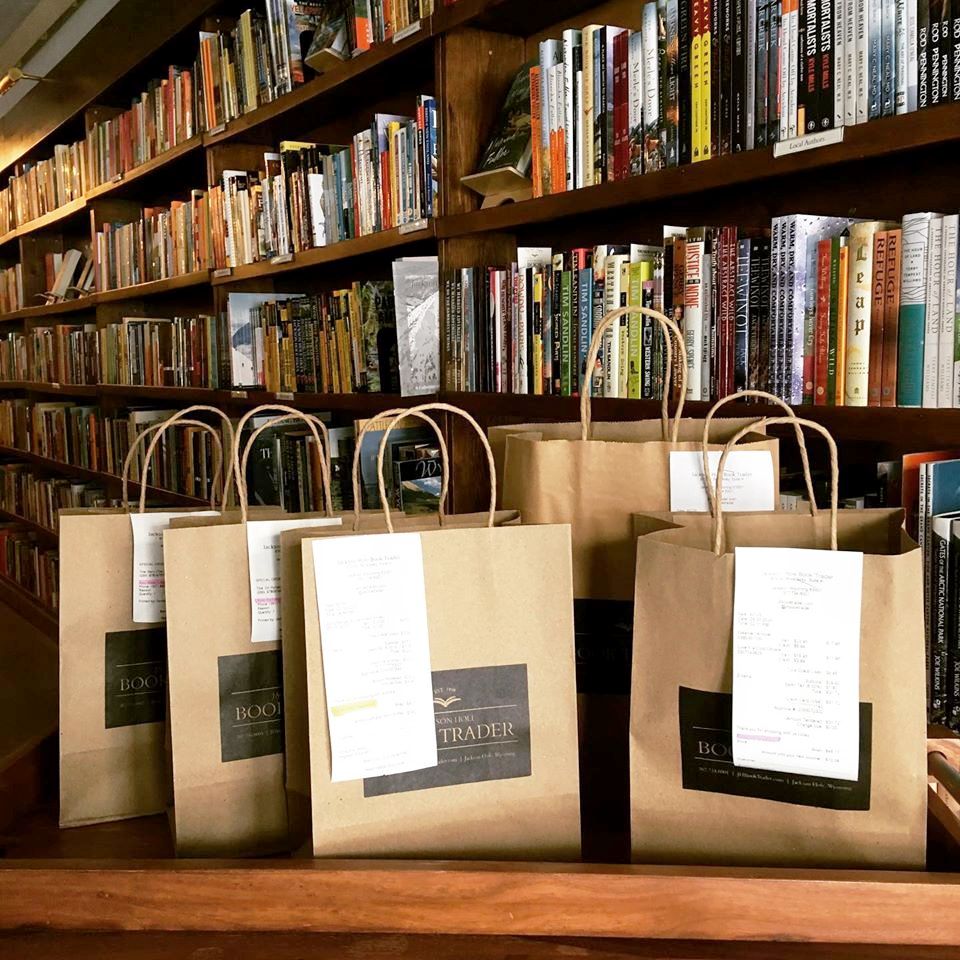 In a Facebook post Saturday, Jackson Hole Book Trader, Jackson, Wyo., observed: "There's one thing we know--one thing that was true yesterday and will be true tomorrow--the importance and comfort of books. We're adding to our inventory. Keeping up on new releases and maintaining a semblance of normalcy for the days we can open our doors again. For now the books are keeping each other company, as we all focus inward.
"Our top priority is the health of our team, our families, and our community. Our current status is tying up loose ends--getting those previously ordered books into your hands--and closing up shop.... We're shifting gears into our next phase--online purchasing and book mailings, continuing to do our best to get you some books. (Booksellers getting technical... we got this). Thank You! Thank you for your support, your patience, and your encouragement. Now it's time to stay home, stay healthy, and stay well read."


---

---