Philadelphia's People's Books & Culture Closing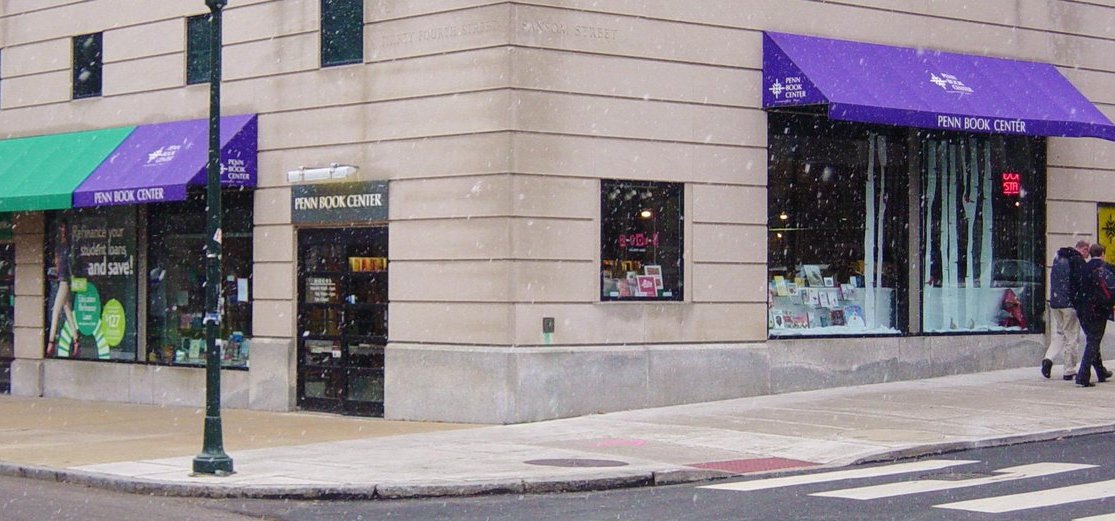 People's Books & Culture, formerly the Penn Book Center, Philadelphia, Pa., which was founded in 1962, is closing permanently, owners Matt Duquès and Diana Bellonby announced late last week.
Since buying the store last August, the pair had begun making a range of changes (including a new name) at the bookstore and hoped, they said, to achieve a level of financial sustainability, not profitability. "However, our modest goal of sustainability required a healthy economy, active university community, and renovations that would bring that community inside our doors," Duquès and Bellonby wrote. "These renovations were scheduled to begin in mid March. That very week, the coronavirus pandemic hit the United States. Sadly, in the time of Covid-19, our vision for PBC is no longer a viable one. We have invested countless hours and thousands of dollars into the process of revitalizing the store. We no longer have the resources to keep enduring losses, and we think the resources we do have are better directed toward social justice movements, particularly the fight against systemic, anti-Black racism."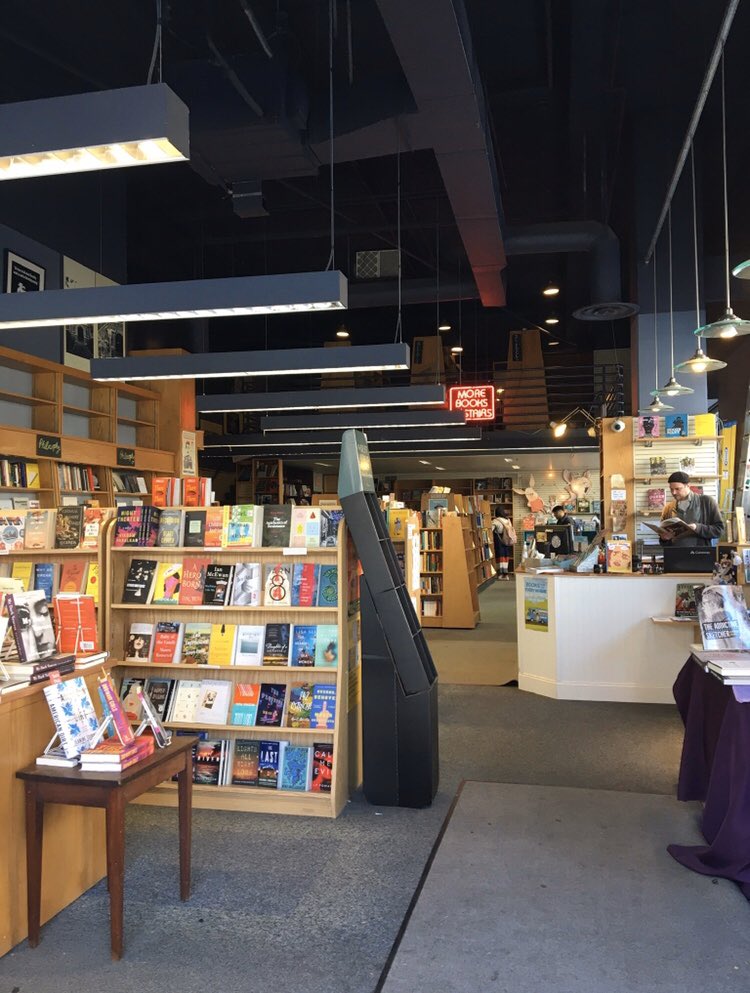 Last year Penn Book Center's previous owners had said they were going to close it, which led to a groundswell of support from University of Pennsylvania faculty and students, including rallies and a petition that gained 5,000 signatures. Duquès and Bellonby had been in the process of moving to Philadelphia and planned to open a bookstore when they heard of the Penn Book Center's problems.
"We chose to become the new owners of PBC because we wanted to save a longstanding cultural institution valued by a loyal community of writers, readers, teachers, and students. Throughout the summer of 2019, we studied the business's unique struggles and created a long-term plan for revival. The store's location between two Barnes & Nobles, its old systems, unculled inventory, minimal social media presence, misleading name, and distressed physical state meant that we expected to devote at least two years and many thousands of dollars to abate losses and begin to break even....
"Throughout the fall and winter, we planned a renovation intended to transform the space from an overcrowded, chair-less shop into a beautiful, community-oriented haven. The Penn Book Center had enjoyed a long history of textbook sales, so the space was designed to get people in and out. Our goal for People's Books & Culture was to create a welcoming environment for booklovers to sit, socialize, and stay a while. Community, we believed, was essential to the store's rehabilitation. We drew upon its well-established community, eliciting dozens of suggestions, when selecting a new name. People's Books & Culture was inspired by a Penn graduate student in English and Africana Studies....
"We are deeply grateful to PBC's customers for your remarkable number of online purchases during the past two and a half months. We have loved reading your notes of support and solidarity. Your purchases have helped us pay staff, cover rental fees, and limit losses. We are thankful to Penn Real Estate for granting us base rent relief for the past three months. Above all, we are grateful to our employees for their work during a devastating time, and for their exceptional bookselling and event planning throughout the past year."
Duquès and Bellonby noted that in their eight months of ownership they hosted "nearly 200 amazing in-store readings and book launches"; raised wages to an average of $16 an hour from $9.50 an hour "despite ongoing losses"; contributed to local organizations, including WEPAC, BlueStoop and the Philadelphia Emergency Writers Fund; and "supported the arts and critical thinking during a time when the humanities desperately need funding."
They closed by asking customers to "join us in giving if/what you can to local organizations combating police brutality and white-supremacist structures of oppression. Recently, the Philadelphia Bail Fund announced that they are well-funded to ensure that protesters return home. This is good news, but other organizations need our help: Black Lives Matter Philly, the Youth Art & Self-Empowerment Project, and Reclaim Philadelphia, among others. We encourage fellow booklovers to support Philly's Black-owned bookstores--Harriett's, Hakim's, and Uncle Bobbie's--as well as West Philly's new nonprofit cooperative, Making Worlds Bookstore & Social Center. Here's how you can help these stores weather this public health crisis: donate to Harriett's Bookshop via Venmo @harriettsbookshop; contribute to the GoFundMe pages for Making Worlds and Uncle Bobbie's; or shop at Uncle Bobbie's expanding online store."
---

---