Community Launches Crowdfunding Campaign for Talking Leaves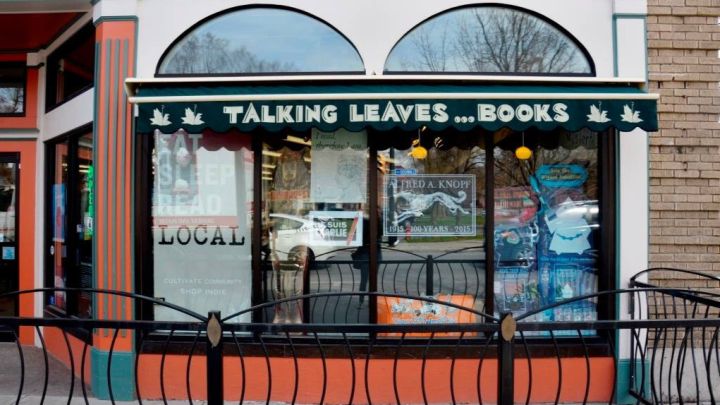 Community members, customers and friends of the store have launched a GoFundMe campaign to help support Talking Leaves... Books in Buffalo, N.Y. The campaign began on October 26 with a goal of $300,000, and has so far raised just over $47,000, with all contributions going directly to the store.
Co-founder Jonathon Welch said the campaign was not a total shock, given the level of support the store has seen from the community over the years, but it was a "very big surprise nonetheless." The campaign itself, as well as the initial response to it, have both been "enormously heartening and gratifying."
Welch noted that even with a huge increase in web and phone orders, the store is down about 50% and struggling. They never received a PPP loan, so Talking Leaves has been operating with a reduced staff for the past seven months. The store hopes the funds generated by the campaign will allow them to catch up on rent and bills, as well as rehire some staff.
The campaign organizers wrote: "Talking Leaves has been providing books, community, and sustenance to Western New York since 1971. It has weathered many challenges in its history, but as book-lovers and Talking Leaves lovers, we don't want to witness its collapse due to this pandemic.
"Please join us in supporting the store. Businesses are disappearing from our community and from communities all over the country. It would be devastating to lose Talking Leaves after its nearly 50 years of providing us a multitude of voices, and so many opportunities for discovery."
---

---