Kamala Harris Shops at Rhode Island's Books on the Square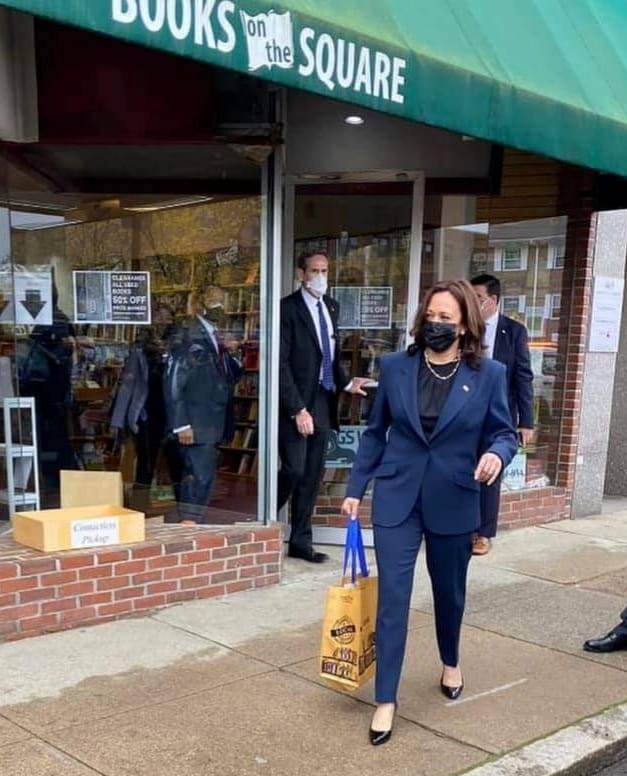 Yesterday morning, Vice President Kamala Harris made a surprise visit to Books on the Square in Providence, R.I., while in the state for meetings with local business owners. Books on the Square manager Jennifer Kandarian said, "We found out 30 minutes before that she would be coming in!" Kandarian reported that the VP purchased three novels--Colson Whitehead's The Nickel Boys, Ben Lerner's The Topeka School and Ann Patchett's The Dutch House--along with Julia Turshen's cookbook Simply Julia. Outside the store, Harris showed off her purchases and said, "I've been wanting to read all three of these, and I'm going to find the time to do that."
It was Harris's second visit recently to an independent bookstore: the day before Independent Bookstore Day, she shopped at Gibson's Bookstore in Concord, N.H.
---

---