Mickey's Bookstore & Coffee Shop Opens in New Albany, Ind.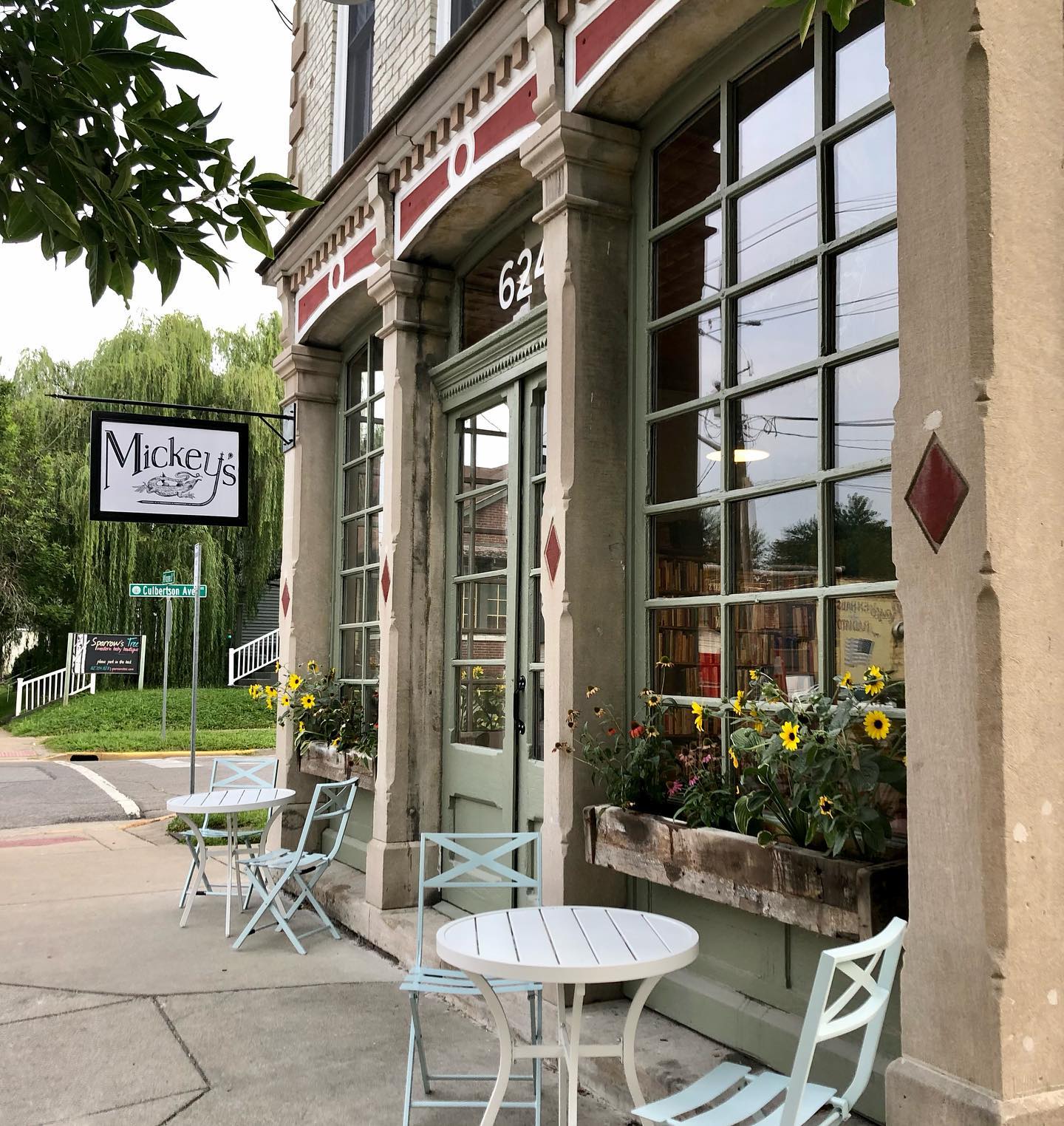 Mickey's coffee shop and bookstore has opened at 624 Vincennes St. in New Albany, Ind. Louisville Business First reported that the shop, which will sell primarily used books along with "new books from Hoosier authors, such as Kurt Vonnegut," is owned by Mickey Ball, who seven years ago was one of the three partners that opened McQuixote Books & Coffee in Louisville, Ky., which recently closed.
Ball moved to New Albany last year and happened to see the for-lease sign in a window. "When I showed interest in doing another shop, people were trying to guide me downtown or a few other different areas, but I really wanted to be more of a neighborhood destination," he said. "That was a big part of why we chose to do it on Vincennes Street."
The 1,200-square-foot space "was a total build-out with new flooring and fresh paint, in addition to the construction of bookshelves and a coffee bar," Louisville Business First wrote. The landlord offered to build a drive-thru for the new storefront, but Ball declined.
"I don't want this to be a place where you just drive through and get coffee and go on about your day--it's more about community and just stopping for a moment instead of rushing through life," he said. "I think that's a part of the digital age and instant information. I wanted to create a place where people would want to stay."
---

---