Green Apple Landing at SFO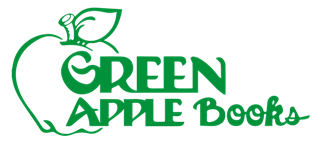 Green Apple Books, which has two locations in San Francisco, Calif., will open a bookstore in partnership with the Hudson Group at San Francisco International Airport in March 2024, according to sfgate.com. On Tuesday, the San Francisco Board of Supervisors voted to approve a lease for the store. The Green Apple location at SFO will be in Harvey Milk Terminal 1, which is under construction.
Hudson has similar partnerships with other independent bookstores around the country, including Vroman's, Pasadena, Calif.; Tattered Cover Book Store, Denver, Colo.; Elliott Bay Book Company, Seattle, Wash.; Warwick's, La Jolla, Calif.; Bookworks, Albuquerque, N.Mex.; McNally Jackson, New York City; Barbara's Bookstore, Chicago, Ill.; and Parnassus Books, Nashville, Tenn. The King's English, Salt Lake City, Utah, has a similar arrangement with Paradies Lagardère.
Hudson Group has 80 full-service airport bookstores, and book sections in some 450 of its general stores in 83 airports.
---

---