NVNR: NAIBA and SIBA Annual Meetings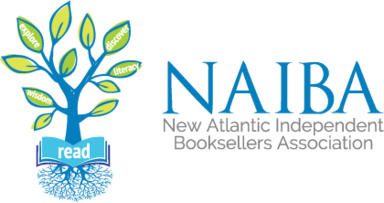 At the New Atlantic Independent Booksellers Association annual meeting, held yesterday during New Voices, New Rooms, the mood was positive--concerning both all that has happened since the beginning of the pandemic 18 months ago as well as the challenges ahead, particularly this coming holiday season.
NAIBA president Rebecca Fitting (Greenlight Bookstores, Brooklyn, N.Y.) recounted the many accomplishments of the association and its member stores in the past year. NAIBA "worked hard to advocate for and support our members through tried and true programming and also through new methods." Among its many activities were three multiday virtual retreats--for social media, book buyers and new owners--publicity speed dating, which lasted a week and was attended by 63 bookstores who connected with 117 publicists, and an in-person social in Philadelphia. NAIBA also collaborated with other regionals, including the "fight Amazon" event, various sessions, and the connection with SIBA, with which it has conducted the second New Voices, New Rooms virtual conference. The association is also creating a relationship manager position to focus even more on the region's needs.
NAIBA's bookseller certification program had 20 graduates from its first module on events management. Currently 50 booksellers are participating in the inventory management module, and the store operations module launches in January.
As for NAIBA booksellers, Fitting asked everyone to "think back and reflect on and recognize all that you and your stores have accomplished and all you reinvented while still carrying the ball forward. What you've done this past year is truly phenomenal." She also looked ahead to "the wild ride in the holiday season," which "will begin early and be very messy" and include many supply chain problems. She called it a time "to get creative. We can think of this as an opportunity to really let our bookselling skills shine." She urged all booksellers to shift into "holiday planning mode" as soon as possible. Bookstores can "have great holiday seasons," she said, "if we're creative. The supply chain issues and the ongoing shifts in people's shopping patterns can continue to benefit your stores." She added that if customers want certain unavailable titles, "we can exercise our muscles with handselling in helping customers understand that if they can't get exactly the thing they were looking for, we have so many other things."
Fitting also addressed "compassion fatigue," which has been "nonstop," and can make it "hard to really show up every day in a way your bookstores and your businesses need. It can also be deeply rewarding. Remember that you're part of your communities. Remember to be kind to yourselves and your staff, to your customers--as easy or hard as that may be--to your vendors, the publishers, their warehouses, our package delivery people."
Treasurer Erin Matthews (The Last Word, Glenwood, Md.) said the association had "quite a good year" financially, with net income for the year of $34,000. She thanked executive director Eileen Dengler for keeping the association's finances solid, with "her many, many initiatives." (Dengler was repeatedly praised for all her work leading the association through such a difficult time.) NAIBA is planning on adding new scholarships and wants to increase accessibility to stores that have not been able to attend events in person or virtually--something the new relationship manager should be able to help with.
Dengler said that NAIBA now has 178 paying member bookstores, up from a usual 140. In the past year, 25 stores opened in the association's region, some of which have become members. NAIBA is reaching out to all of them, and Dengler, noting the number of new stores in the last year, added, "I've never had a year like that."
Bill Reilly (the river's end bookstore, Oswego, N.Y.) said that most officers are continuing in their positions, and the new secretary is Amanda Zirn Hudson (Bethany Beach Books, Bethany Beach, Del.). The newest board member is Adlai Yeomans (White Whale Bookstore, Pittsburgh, Pa.).
---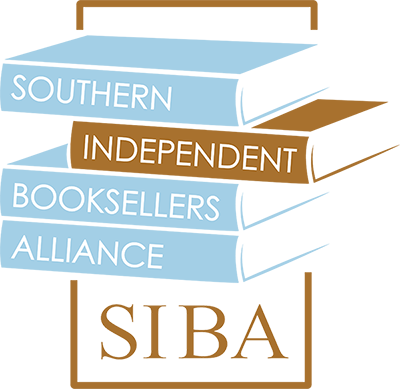 During the annual meeting of the Southern Independent Booksellers Alliance, held virtually as part New Voices, New Rooms yesterday afternoon, SIBA board present John Cavalier (Cavalier House Books, Denham Springs, La.) shared some statistics about the alliance.
Membership stands at 152 members, which is roughly equal to the membership in 2019 (in 2020 SIBA automatically enrolled Southern bookstores, which created an outlier bump in membership), and 86% of SIBA member stores were represented at NVNR, with a total of 446 SIBA members participating.
Cavalier also reported that the alliance is "very much in a healthy financial position" and will meet all budgeted targets for 2021. While advertising revenue is down compared to pre-Covid years, he pointed out, that has been balanced by decreased expenses. The PPP loans that SIBA received over the course of the pandemic have been forgiven, and recently SIBA switched from Bank of America to a regional bank called Hometrust, which has a much greater emphasis on local communities. He noted, too, that 2021 has been the year of DEI--diversity, equity and inclusion--and that emphasis will continue.
SIBA also rebranded and redesigned much of its consumer-facing promotions. The Lady Banks newsletter has become the Southern Bookseller Review, with a focus on being more contemporary and inclusive, while the alliance's Okra Picks has become the Read This Next! List, which is no longer limited to books written by Southern authors or about the South.
During the meeting's town hall portion, Jill Hendrix (Fiction Addiction, Greenville, S.C.) challenged SIBA members to sign up for Batch and encourage publishers who are not yet on Batch to join the service. Candice Huber (Tubby & Coo's Mid-City Bookshop, New Orleans, La.) asked that SIBA open up membership to stores with more nontraditional models, and Cavalier noted that that is "number one on the agenda" for the next board meeting. There were also calls for initiatives around reporting pre-sales and succession planning and mentoring.
---

---