Grand Opening for Keaton & Lloyd Bookshop in Rome, N.Y.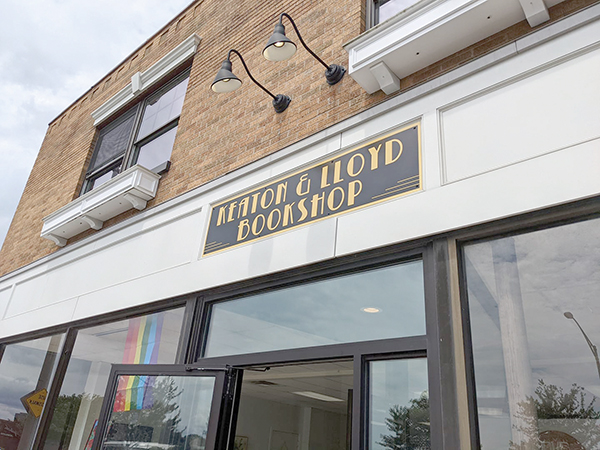 Keaton & Lloyd Bookshop recently hosted a grand opening celebration with the Rome [N.Y.] Area Chamber of Commerce, the Central New York Business Journal reported. Jason Tockey, executive director of the Rome Art & Community Center, presented a "First Dollar of Profit" award during the ribbon cutting to owner Julie Whittemore.
Whittemore said she aims for the bookshop, which is located at 236 W. Dominick St. in the Rome Arts District, to be "a safe place for people of all backgrounds and to carry a unique array of literature of all genres for teen and adult readers."
"Well, that was fun," Whittemore posted on Facebook at grand opening day's end. "I want to thank everybody who came out today to support my bookshop's opening! A further note: today was so wonderfully attended that I actually sold out of many items. I'm busy restocking, but hope you will come to visit me this weekend to browse the thousands of books that are here!"
On Saturday, she noted: "Today wraps up my first few days of business. I will be closed Sunday and Monday. It's been an exhausting week! But well worth it. I have had nothing but good wishes and amazing vibes. I'm spending the evening placing orders to restock. I promise there are more copies of Dune on the way!"
---

---