Ci2023: Ruby Bridges and Nikkolas Smith: Inspiring Youth for Change Through Books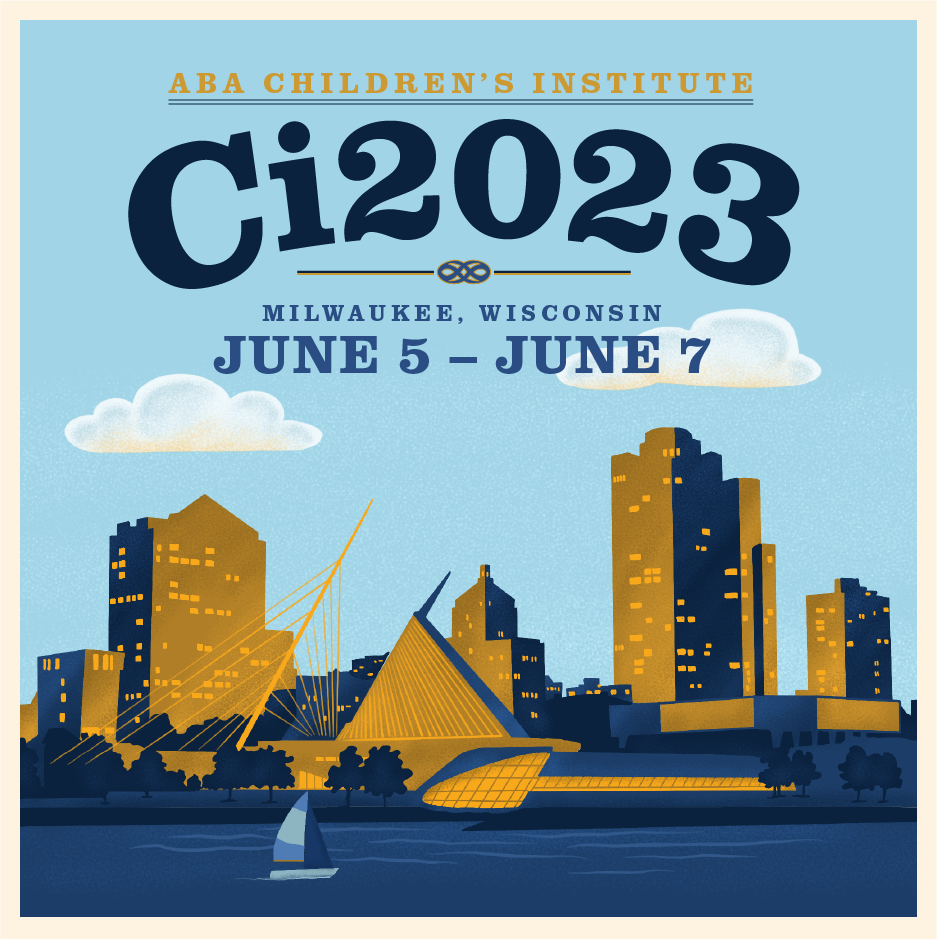 Ci2023 closed with a keynote conversation featuring activist and civil rights champion Ruby Bridges and author, illustrator, and artivist Nikkolas Smith, collaborators on I Am Ruby Bridges (Scholastic). Britt Camacho, ABA's DEIA and communications senior copy editor, asked the creators a series of probing questions that led to excellent discussions about the power of art to inspire.
Camacho noted that both Bridges and Smith have "iconic images in art that have gone on to represent major moments in civil rights," and asked them to speak to those images and their afterlives. "I guess I should start by talking about the Norman Rockwell painting," Bridges said. The Problem We All Live With is a Rockwell oil on canvas that depicts six-year-old Bridges, surrounded by U.S. marshals, as she walks into William Franz Elementary School in New Orleans on November 14, 1960. Bridges said, "I first saw that painting when I was 17. Until that very moment, I thought the incident just happened in my community." By the time she entered second grade, "it" was all over. Seeing the Norman Rockwell painting made her realize "this was something that was really important." Smith, too, felt a connection with the "iconic image": "That Norman Rockwell piece was hanging on my wall growing up... so you've kind of been with me my whole life. It's beautiful that we got to make [I Am Ruby Bridges] together."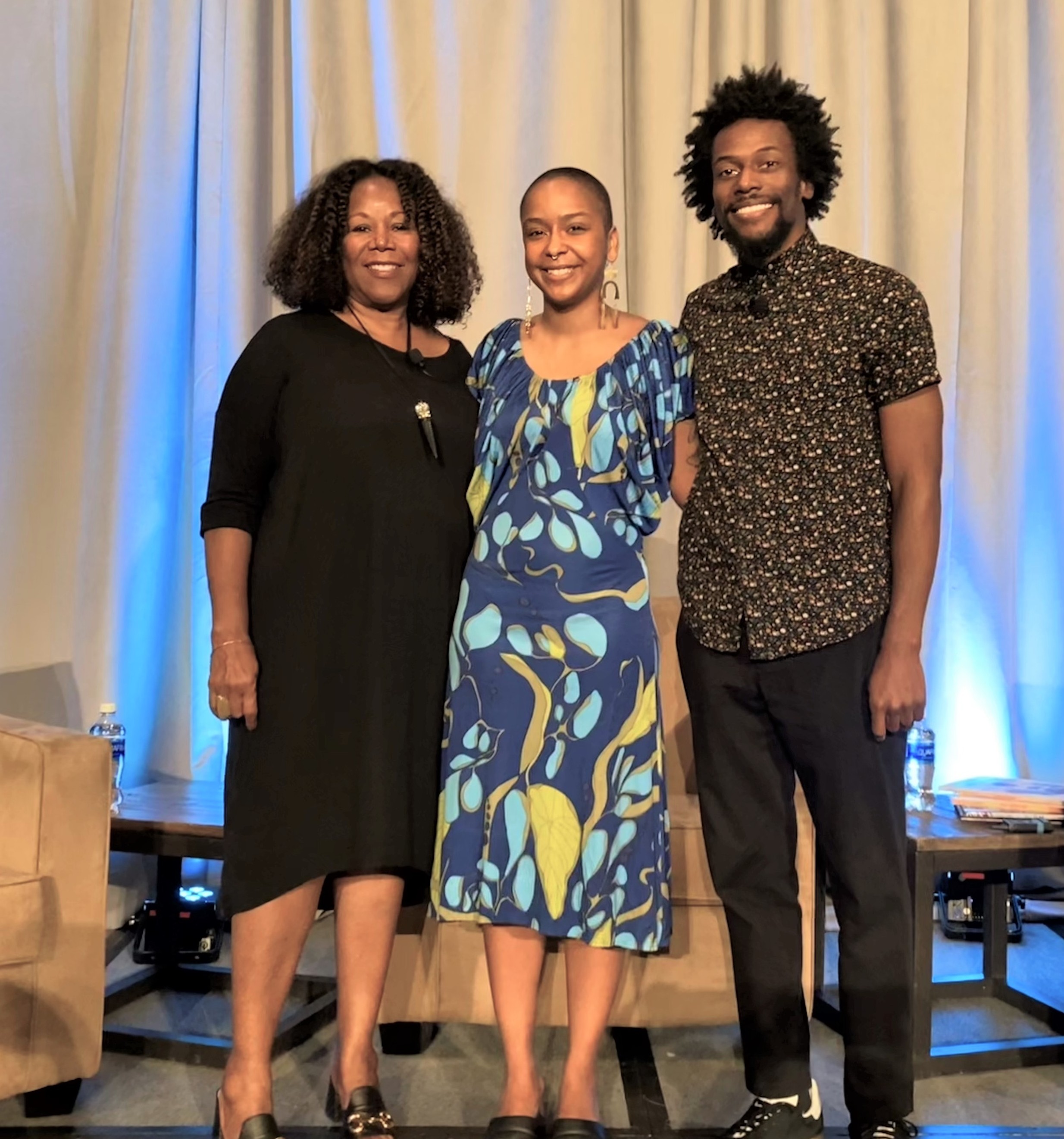 Ruby Bridges, Britt Camacho, Nikkolas Smith
Smith, illustrator of The 1619 Project: Born on the Water and the upcoming The Artivist (September 5, Kokila), spoke about a piece he created 10 years ago depicting Martin Luther King, Jr., in a hoodie. "It went viral, and I ended up on CNN talking about it. That kicked everything off for me in terms of my artivist journey. It really opened my eyes to how you can use one image to change a narrative and get people talking about important things through art."
Bridges and Smith spoke about centering young peoples' perspectives in their books, helping children make sense of contemporary issues, and the power inherent in sharing stories. "These stories that are so needed are being suppressed and stifled," Camacho said. How do you keep doing the work when your projects are challenged or banned? First, Bridges said, we need to point out that "we're speaking to the choir. I want to thank each and every one of you for staying in the game and continuing to do what you do." When Bridges first had a book challenged, she ignored it. "And then it kept happening and people kept calling me and I told them I didn't want to talk about it." Eventually, someone asked her about the challenge at an event and she answered somewhat by accident. "If my books are being banned because they actually make kids feel bad about themselves," she responded, "that is never something I want to do. But if my books are being banned because they're too truthful, then what about the books our kids are being made to study from, to learn from that omit the truth?" If we're going to take my books off the shelf, she said, "let's have a conversation about all the books that are lying."
After a few audience questions and comments, Bridges returned to the topic of the Rockwell painting. Her second time seeing it may have been even more impactful than the first. The Problem We All Live With was leaving the country for the first time for a D-Day commemoration. "I was invited to open the exhibit in this museum in France." She drove through towns and cities, places she'd never been before, when the car turned a corner and she saw an advertisement for the exhibit. "I happened to look up, and there she was in another country." To Bridges, it felt like "my life grew outside of me"--the girl in the white dress is in "places where I am not, waiting for me. It makes me feel like there's so much more work to do." Ultimately, the painting of the girl makes Bridges feel like she's "still trying to catch up to my life. It started without me. And that's why I feel like there's so much more for me to do--and I would not be able to do that without people like you. Thank you for believing in our work." --Siân Gaetano, children's and YA editor, Shelf Awareness
---

---