More Than Words Opens in Moorhead, Minn.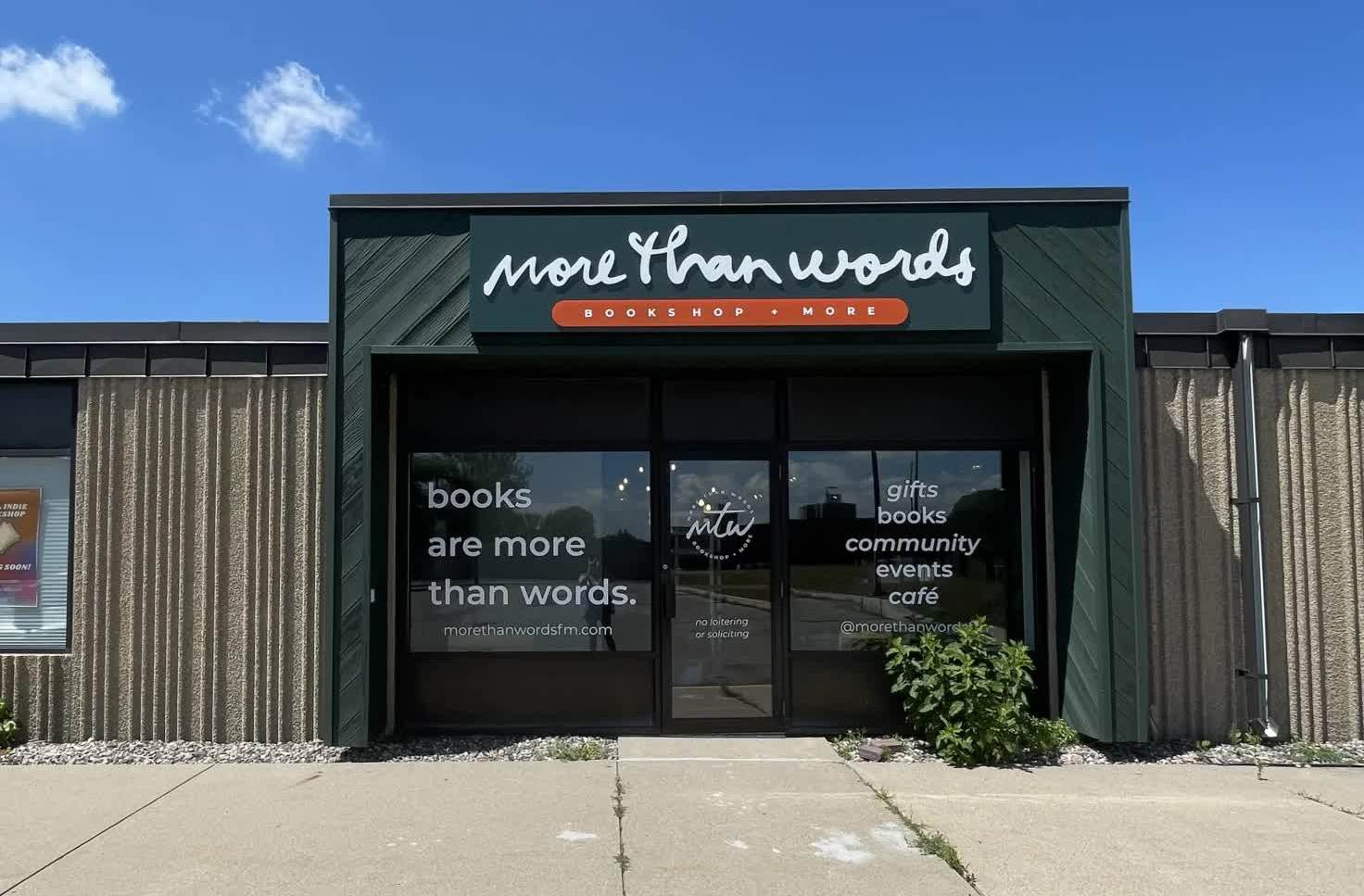 More Than Words, a 2,400-square-foot bookstore selling new and used titles, opened on Saturday in Moorhead, Minn., Inforum reported.
Owner Sydni Kreps welcomed customers for the first time on Saturday, July 8. The first 100 customers received store-branded tote bags filled with goodies, local author Jenna Miller was on hand to sign copies of her book Out of Character, and there were gift card giveaways and much more.
Kreps sells books for all ages across a wide variety of genres. She noted that her personal reading tastes tend toward literary fiction, memoirs, and mysteries, though she carries much more than that.
"I'm being intentional with the curation," she said. "My plan is to listen to the community. But we'll start with a little something for every reader."
Most of the store's used books have been pulled from Kreps's own collection or donated by friends, and eventually she plans to set up a program for buying customers' books for store credit. There's a room dedicated to children's books and a space for events; her event plans include book clubs, author talks, and writing workshops.
A lifelong reader who has wanted to open a bookstore since she was a child, Kreps left a career in teaching to start More Than Words. She told Inforum that after her father died in 2020, she decided to keep his memory close by fulfilling her bookstore dream. The store's name comes from a phrase her father frequently said: "I love you more than words." And after finding a storefront near the Moorhead Center Mall, she learned that her grandfather had helped construct it. It all "felt very serendipitous."
Kreps announced her plans to open a bookstore on Independent Bookstore Day 2022. At the time she thought she would open by the fall, which now makes her "kind of laugh." She added that the store currently has a grab-and-go cooler with non-alcoholic drinks, which she plans to replace at some point with an espresso bar.
"I don't think Moorhead has ever had a bookstore and I love to see new businesses in Moorhead," she said.
---

---