Bookselling Notes: BAM Back; SEBA Help; Boss Best Rep
Sales at HMV, which owns Waterstone's and is the leading contender to buy Ottakar's, declined in the U.K., particularly in London, following the July bombings, according to
the BBC
. In the four months since May 1, sales at stores open at least a year in the U.K. and Ireland were down 9.2%. At Waterstone's, sales of books dropped 6.4%. International sales were up.
---
The parent company may be having trouble with internal accounting, but Books-A-Million's Pensacola, Fla., branch reopened last Tuesday "bigger and brighter." The store was closed more than a year after Hurricane Ivan caused "several million" dollars of damage. Most of the store and staff is new, according to the
Pensacola News Journal
.
---
The Southeast Booksellers Association (soon to be the Southern Independent Booksellers Alliance) is donating $25,000 to the Bookseller Relief Fund, set up by the ABA to help meet the humanitarian needs of booksellers affected by Hurricanes Katrina and Rita as well as other disasters.
The SEBA contribution, which matches the ABA's seed money, comes from the association's board reserve fund. "As hurricane season has become a part of the southern landscape in recent years, it is important that there be an avenue for booksellers who suffer from disasters," SEBA president Sally Brewster of Park Road Books, Charlotte, N.C., said in a statement. "Many SEBA bookstores, even as far back as Hurricane Hugo, have suffered losses and there has not been a way to directly help those bookstores."
---
Penguin rep Eric Boss has won the Gordon Saull Rep of the Year Award, presented at the Mountains & Plains Booksellers Association gathering in Denver this past weekend. The award recognizes the region's outstanding rep and is voted on by MPBA member bookstores. Boss formerly was general book department manager at Auraria Bookstore in Denver and recently joined the general book committee of the National Association of College Stores.
---
Four years ago, according to the
Salt Lake Tribune
, Joel and Jill LaSalle bought the Golden Braid Bookstore and took the neighboring Oasis Café, a vegetarian restaurant, only because the previous owner insisted on selling the two businesses as a package. Now the revamped Oasis is Joel's "passion." Following remodeling and a revamping of the menu, sales are up 35%.
---
Buck-A-Book, the New England bookstore chain that once had 30 stores, may be down to its last few cents. After closing seven of its last 15 stores this spring, the Associated Press reported that it is closing five stores in Massachusetts and perhaps two more in Connecticut, leaving at most one Buck-A-Book.
Most of the 14-year-old company's book stock has been remainders.
---
No surprise, as Katrina and gas price hikes took their toll: U.S. consumer confidence fell 20 points in September, to 86.6, the largest one-month drop in 15 years.
---
M. Scott Peck, M.D., author of the longtime bestseller
The Road Less Traveled
, died on Sunday at 69, according to wire reports. He had suffered from pancreatic and liver duct cancer.
Peck blended psychiatry and spirituality in
The Road Less Traveled: A New Psychology of Love, Traditional Values and Spiritual Growth
(Touchstone, 25th Anniversary Edition, $14, 0743243153), which was first published in 1978 but didn't become a mega bestseller until five years later. The book has sold more than six million copies in North America.
---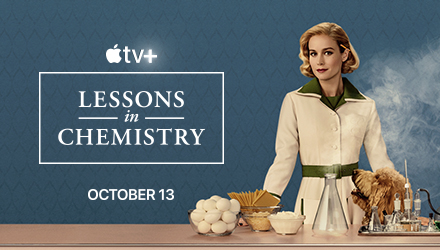 ---