Powell's Third 'Out of the Book' Film: State by State
State by State: A Panoramic Portrait of America, which is scheduled to be published by Ecco September 16, will be the subject of the third Out of the Book film made by Powell's Books and screened nationwide in partnership with independent booksellers in as many as 100 cities and towns.

State by State features original writing by 50 prominent authors and artists. Each contributor addresses one state, including Sarah Vowell on Montana, Alexander Payne on Nebraska and Jonathan Franzen on New York. Also contributing are Louise Erdrich, S.E. Hinton, Dave Eggers, John Hodgman, Susan Orlean, Joshua Ferris and Alison Bechdel.

Approximately 10 of the book's contributors will star in Out of the Book, Volume 3: State by State, which will be shot in early June and premiere August 24 at the Bookmark Festival in Nantucket, Mass., where a full day of discussions and events will be dedicated to the book and film.

Edited by Matt Weiland and Sean Wilsey, the State by State collection resurrects an effort from the 1930s, when the WPA's Federal Writers' Project commissioned writers to describe their states.

"We're so excited to be working with Sean and Matt," said Out of the Book's creator Dave Weich. "It's a dream project. In the weeks before a momentous election, the book and film will give people a way to talk about the country that's free of political jargon and media spin."

Powell's president Michael Powell added, "We believe that independent business fosters independent thought. Nothing could please us more than to see communities come together in independent bookstores to share their ideas about what this country is today and what it still can be."

The first Out of the Book film, Ian McEwan: On Chesil Beach, played in 54 cities. Its follow-up, David Halberstam: The Coldest Winter, screened in more than 60.
---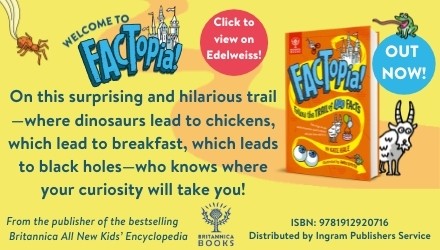 ---