More on Kindles--Or Less
Yesterday we ran two letters from booksellers wondering who's buying the hundreds of thousands of Kindles that some observers say Amazon has sold. Their letters elicited more letters--and today's batch includes the first correspondent who's seen many Kindles.


Sean Concannon of Parson Weems Publisher Services wrote, "I commute by train, bus and plane to cover a large part of my sales territory (Me., N.H., R.I., parts of Pa., N.J., N.Y. and Conn.), and I have yet to see a Kindle, except at BEA last May. I occasionally read e-books on a Palm or my laptop (usually advance manuscripts in from publishers I sell), so you know I'm keeping an eye out for this mythical beast. Only twice have I seen the Sony Reader, both times on the New York City subway."

Similarly Kip Jacobson, operations manager of Blue Apple Books, said, "I travel every day from Brooklyn via two subways to Penn Station in New York City and take the train out to Maplewood N.J., and have never seen a Kindle. EVERYONE reads on the train, if not on the subway. I have seen plenty of iPhone 3Gs however, including the one in my hand. I noticed some public domain works are popping up in the iPhone Apps store."

From farther afield, William H. Hamilton, director of the University of Hawaii Press, wrote, "I won a Kindle at BEA and gave it to my son, a techie sort who does all of his reading online. After a few weeks of seeing his wallet thin out from the ease of purchasing books online, he decided to sell it on eBay. It took all of four hours to sell, with numerous follow-up e-mails from interested buyers with all sorts of weird personal stories on why he should sell the Kindle to them. So there clearly are buyers. How long they stay interested in the technology is another story. Give me print anytime."

But Andy Weiner, who handles national account sales for Abrams, offered a different take on the Kindle. Noting that he lives in San Francisco (workplace of Stacey's general manager Tom Allen, who yesterday stated that he has seen "nary a Kindle"), Weiner wrote, "I travel a lot. I spend a lot of time on airplanes and in airports, and I've seen quite a few Kindles. My ex-wife, who lives in San Francisco, has one. She's not sure she loves hers, for some very specific reasons--as a big reader, book lover, and former bookseller. Folks I've spoken to while traveling, though, generally seem to be happy. There are some complaints about the page-forward button on the right being too big, and resulting unwanted page turning. But there's definitely some enthusiasm."
---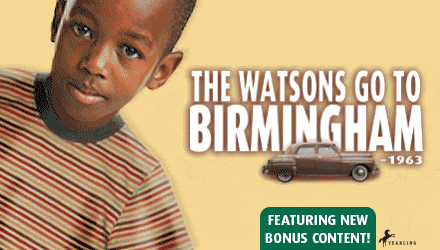 ---