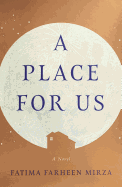 For the first time in several years, five members of one Muslim American family have gathered in California, to celebrate the wedding of Hadia, the eldest daughter and firstborn of Layla and Rafiq. Rather than accept an arranged marriage brokered by her parents, Hadia has decided to build her life with Tariq, the man she has fallen in love with and--most importantly--someone who represents her ambition, decision and choice.
Hadia has also chosen to invite Amar, her estranged brother, to her wedding. His struggle to find and understand his place within their family has been a difficult, heartbreaking and lifelong journey. Amar's clashes with his parents' expectations and their traditional values have resulted in deep misunderstandings and long-held unspoken secrets. Believing that he will never feel like he belongs within his family or the Muslim American community, Amar travels down a dangerous path away from everything and everyone he knows--including Amira Ali, the woman he has loved for most of his life. Because Amira's family is close with his, she is also a guest at Hadia's wedding.
Amar and Amira's relationship has its roots in their childhood. It is defined by a devastating betrayal and was borne from the tragic and unexpected loss of Amira's brother Abbas. His death impacts each character within A Place for Us. ("How unlucky that one person has the power to determine the shape of another's life.") For Amar, it is the loss of his best friend and confidant. For his sister Hadia, although she is happy and content on her wedding day, Abbas's loss leaves her with lingering regrets and a missed chance for true love. It is "[a] loss without a name. The loss of a potential version of her life. Of what she never had, and now never will. The realization that, in her own small and sustained way, she had loved someone for years that she had only looked at in glimpses, only spoken to in passing, only thought of in secret, only ever touched when they passed a cup of lassi or a stick of gum between them."
Within the first few pages of A Place for Us, Fatima Farheen Mirza brilliantly and immediately places her reader into the emotionally charged lives of each member of this family. She infuses this resplendent debut novel with exquisite prose reflecting beauty in all forms. From the elegance, vibrant colors and symbolic moments of Hadia's wedding to the luminescence of the stars that remain a mystical, constant presence throughout the novel, A Place for Us holds abundant reminders that we all possess a unique identity and place within the world, as well as the interconnectedness to each other that can be found through culture, faith and love.
Mirza further supports this universality with a narrative offering multiple points of view. She takes her time building this story, gradually revealing this family's history through their assimilations into American life and their fierce hold on traditions and conflicts with expectations. She eschews stereotypes, reserving those as the basis for others' hateful attacks inflicted in the aftermath of 9/11. As readers, we have the benefit of viewing the same event and singular moment from the perspective of each of the four main characters--Hadia, Amar, their mother Layla and their father Rafiq. The voice of another sister, Huma, provides a reflective and insightful balance to those of her siblings and parents. "How were they to know the moments that would define them?" Huma says. Through this lens emerge broad, universal and multifaceted themes of love and loss, betrayal and honor, tradition and independence--emotions and experiences that will be familiar to and resonate with anyone, regardless of their background, culture or faith.
As the first book selected by award-winning television and film actress, producer and designer Sarah Jessica Parker for her newly launched publishing imprint, SJP for Hogarth, A Place for Us also heralds Mirza's arrival as a distinctive new voice in contemporary literary fiction. At age 26, Mirza has crafted a compelling, sweeping family drama that honors the Muslim American experience while illuminating that we are all on similar journeys of discovering our physical, emotional and spiritual home. A Place for Us allows the reader to understand that while this quest can be a beautiful one, it is made even more so by our willingness to take the inherent risk of sharing our struggles and triumphs with those on our path. Only then will we find true belonging and personal acceptance. --Melissa Firman