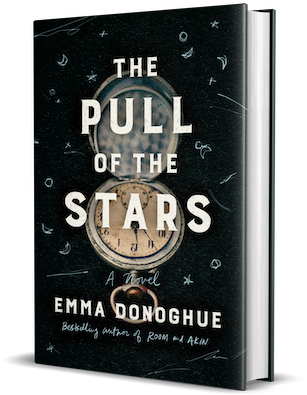 The Pull of the Stars
Emma Donoghue
The author of Room, Emma Donoghue explores a different kind of survival in this story set in the town where she was born.
It's 1918 Dublin, where the Great War and Great Flu converge for Nurse Julia Power, who's tending expectant mothers under quarantine as an epidemic sweeps her understaffed hospital. Sound familiar?
Into Julia's world step Doctor Kathleen Lynn and young volunteer Bridie Sweeney. Over three days, these three women witness birth and death and change each other's lives.