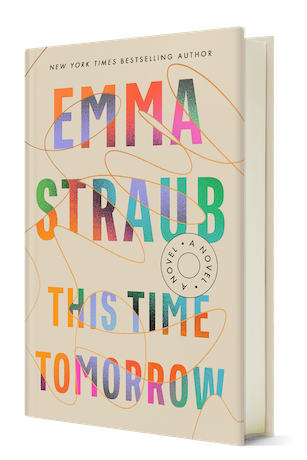 This Time Tomorrow
Emma Straub
In her new novel, This Time Tomorrow, Emma Straub, the bestselling author of The Vacationers and All Adults Here, asks a central question: What would you do differently if you could go back in time?
Alice Stern is about to turn 40. Things are going well: she likes her job, her Brooklyn apartment and her relationship. But then her famous author father, who's written a time travel book, turns gravely ill. He has raised Alice since her parents divorced when she was six. While she is staying at her father's and visiting him in the hospital, she wakes up as a 16-year-old, but with the wisdom she's acquired in the intervening years: Can she win over her adolescent crush? And also with a youthful, magnetic 49-year-old father: Can she change the outcome of her father's prognosis?
With her signature warmth and comic touch, Straub infuses a poignant father-daughter story with a twist on the time-travel mold--Alice's father can time-travel, too.