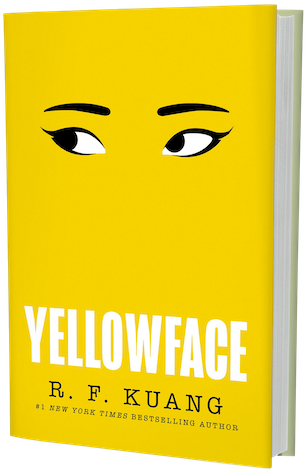 Yellowface
R. F. Kuang
The bestselling author of Babel takes readers inside the publishing industry and its debates of who can tell whose story, sensitivity readers, and Twitter feeding frenzies in this tale of two Yale classmates in pursuit of writing careers.
Athena Liu's career took off with her first novel while June Hayward's debut nearly vanished. Yet the 27-year-olds' proximity to each other in Washington, D.C., has kept them socially connected. Then a freak accident gives June access to a draft of Athena's latest novel, inspired by Chinese laborers in World War I. No one else knows it exists. June, who's white, co-opts Chinese American Athena's book; June's publisher encourages her to use her full first and middle name: Juniper Song. What could go wrong?
R. F. Kuang brilliantly exposes the power and privilege inherent in many corporate and societal structures as June appropriates Athena's work as her own. Readers will be flipping pages to see how far June will go to pull off this intellectual theft.