Board Books and Baby Bumps
Though U.S. birthrates have dropped to a 40-year low, there's plenty of anecdotal evidence suggesting Covid-19 babies are totally A Thing. Below are some excellent board books that delve into pregnancy, adding a new baby to a family and the busy life of babies.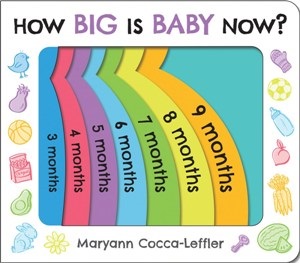 Maryann Cocca-Leffler uses die-cuts and page turns to excellent effect in her brightly colored book How Big Is Baby Now? (Sourcebooks Explore, $10.99) The cover displays seven stages of a pregnant belly (three months to nine months), the die-cut taking up the negative space in front of the belly. That space gets smaller as the baby gets bigger, growing from the size of an egg to the size of a football to, eventually, the size of a pumpkin (or toaster). Children ages 4-6 will surely be drawn into the tactile experience of this book that appears to have more open space than paper.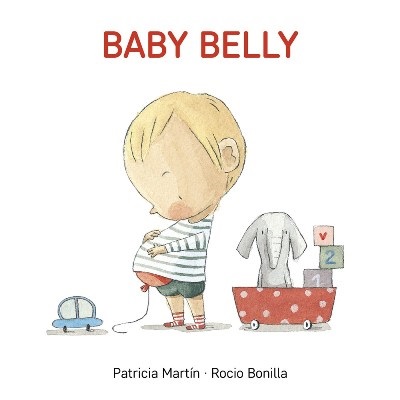 In the wordless Baby Belly by Patricia Martin, illustrated by Rocio Bonilla (Magination Press, $7.99), a toddler wonders about their parent's growing belly. What could be in there? When the toaster-sized belly begins moving, the child begins to understand. Martin uses a soft natural palette, bringing a sense of realism to this sweet story. This gentle board book is excellent to share with pre-readers and as preparation for a new sibling.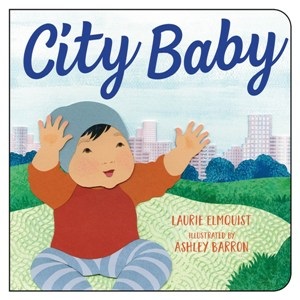 And then the baby arrives! City Baby by Laurie Elmquist (Orca, $10.95) gives the very young a dazzlingly illustrated view of the life of a baby. While the title suggests it's only for urban kids, the book includes activities in which every baby can take part: blowing bubbles, playing trains and zooming planes. Simple text and gorgeous mixed-media paper collage art by Ashley Barron make this an utterly entertaining read-aloud.