Roads Taken... and Not Taken
Robert Frost's "The Road Not Taken" has served as an iconic decision-making image for decades. Often the road chooses us, though, and sometimes we plunge headlong into the undergrowth. The last four books I've read were, in quite different ways, about just how complex, and even deadly, roads taken or not taken can be.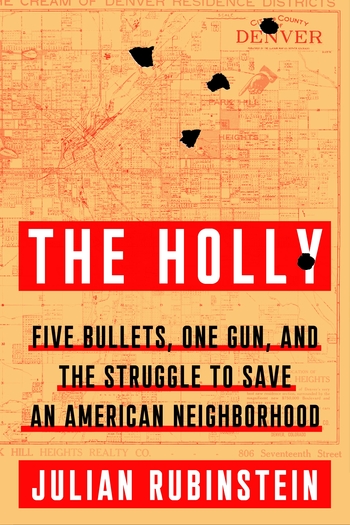 In The Holly: Five Bullets, One Gun, and the Struggle to Save an American Neighborhood (Farrar, Straus & Giroux, $28), Julian Rubinstein reconstructs the life and harsh world of gang member--turned anti-gang activist--Terrance Roberts, who was identified as the shooter in a 2013 violent confrontation in his Northeast Denver neighborhood. "I feel like in many ways, this book is actually a story of the history of activism and thwarted activism," Rubinstein told NPR.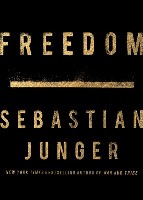 Sebastian Junger looks at what underlies "the frantic performance of life" in Freedom (Simon & Schuster, $25.99), where he explores the concept through the double lens of his extensive readings as well as several long, and technically illegal, hikes alongside East Coast railroad lines with friends, including Afghan War vets. The inside joke about freedom, Junger notes, "is that you're always trading obedience to one thing for obedience to another."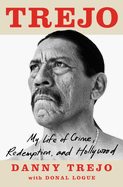 Actor Danny Trejo has been in the media a lot since the recent release of his new memoir, Trejo: My Life of Crime, Redemption and Hollywood (with Donal Logue; Atria, $26). But the story of his life before Hollywood called ("I wasn't a kid who'd fallen through the cracks, I was a kid who'd fallen through the crack in the crack") is an extraordinary account of a tough road taken to a hard-won destination.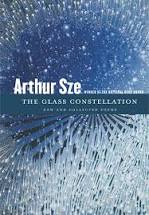 As I was reading these three books, my early mornings were spent with Arthur Sze's The Glass Constellation: New and Collected Poems (Copper Canyon Press, $35). His incisive words ("Footprints underwater in a rice paddy/ and on the water's surface, clouds") became a complementary tale of paths chosen and paths that choose us ("Revelation never comes as a fern uncoiling a frond in mist; it comes when I trip on a root, slap a mosquito on my arm"). --Robert Gray, editor