Book Worlds for Game Play
I recently become mildly obsessed with the podcast The Adventure Zone, where four podcasters play games loosely based on Dungeons & Dragons. The podcast, sadly, isn't for children, though kids--whose caretakers don't mind swearing--can certainly enjoy it. It made me think: What children's and YA book worlds would I want in a podcast like this for children and teens?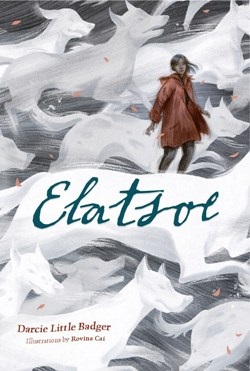 I would love to see someone use the world of Darcie Little Badger's Elatsoe (Levine Querido, $18.99) as background for play. The book is a supernatural murder mystery that takes place in a U.S. that has Fairy Ring Transportation Centers, endless fields of scarecrows with human eyes and Lipan Apache ghost whisperers. It's Indigenous Sookie Stackhouse for the teen set, and I can't think of anything more enjoyable.
B.B. Alston's Amari and the Night Brothers (Balzer + Bray, $8.99) is another world that game players would undoubtedly love to inhabit, featuring supernatural creatures hidden in plain sight. Amari gets pulled into working with the Bureau of Supernatural Affairs, "the link between the known world and the hidden," where humans work alongside magical beings in bureaucratic units like the Department of Supernatural Health.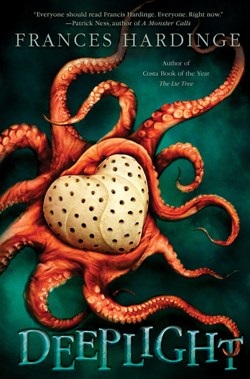 Frances Hardinge is a seemingly inexhaustible source of bizarre, creepy and utterly original worlds. In Deeplight (Abrams, $19.99), she gives a nod to Lovecraftian horror in her own brilliant way, with oceanic terrors that are massive and unknowable. A Face Like Glass (Abrams, $10.99) takes place in Caverna, a mad, marvelous underground world filled with artisan-crafted luxuries; however, these tunnel dwellers are unable to adjust their facial features into expressions.
Someone please get the McElroy family on the horn and pitch my fantastic ideas. --Siân Gaetano, children's and YA editor, Shelf Awareness