For Love of Family. And Microwaves
My favorite part of leafing through my grandparents' old cookbooks is finding annotations on sauce-spattered pages. Beside one cocktail recipe, my grandmother noted the party where she'd served it. My grandfather's handwriting, below, notes: "Darn good, too!"
So much of the joy of cooking stems from associations with loved ones we're cooking for, and those we've learned from. In that spirit, these cookbooks celebrate legacies and recipes across eras and borders. And, as ever, also celebrate microwaves.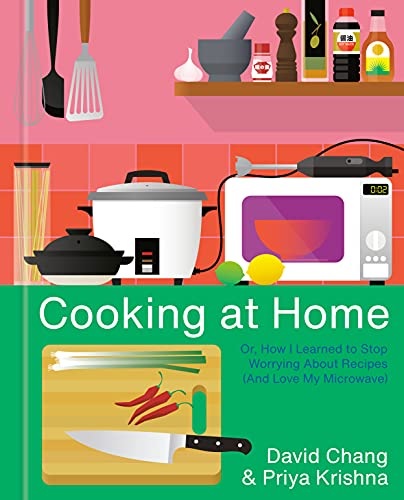 Grow kitchen confidence and perspective on cooking (and recipes themselves) with Cooking at Home: Or, How I Learned to Stop Worrying About Recipes (and Love My Microwave) (Clarkson Potter, $35) from David Chang and Priya Krishna (Indian-ish). Sage advice: "Next time you're craving your mom's pho, or your dad's enchiladas, don't e-mail them for a recipe, go and cook with them in their kitchen. Spend that quality time asking questions about how the dish came about, and why a certain ingredient is used." Dawn Perry offers similarly practical, candid guidance threaded with gratitude in Ready Set Cook: How to Make Good Food with What's on Hand (No Fancy Skills, Fancy Equipment, or Fancy Budget Required) (Simon & Schuster, $30).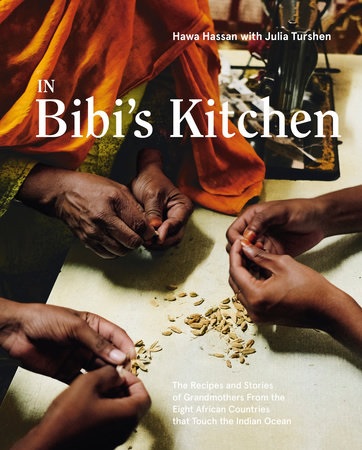 Further honor legacies by tucking into Hawa Hassan and Julia Turshen's spectacularly beautiful, movingly rendered In Bibi's Kitchen: The Recipes and Stories of Grandmothers from the Eight African Countries that Touch the Indian Ocean (Ten Speed, $35). Likewise beautiful, sincere and expansive: The Eat Offbeat Chefs' The Kitchen Without Borders: Recipes and Stories from Refugee and Immigrant Chefs (Workman, $24.95). Finally, re-create dishes from a restaurant that re-creates dishes from a home encompassing multiple continents, with Jason Wang and Jenny Huang's Xi'an Famous Foods: The Cuisine of Western China, from New York's Favorite Noodle Shop (Abrams, $35). All darn good, too. --Katie Weed, freelance writer and reviewer