Classroom Wasteland: Your Fall Semester Reading Assignment
You can feel it approaching like a late August thunderstorm, hear it in the voices of friends who teach and read it in their Facebook posts. Fall Term dread is palpable, even among great teachers who love their jobs. Yet it's also a circle of hell that has spawned some fine writing.

I love those moments when an instructor's internal thought process engages in a futile battle of wits with the students' blatantly external thought processes. Who am I talking about? People like Grady Tripp in Michael Chabon's Wonder Boys; William Henry Devereaux, Jr. in Richard Russo's Straight Man; Vladimir Nabokov's Timofey Pnin; the narrator of "Introduction to Poetry" by Billy Collins. Their patron saint is probably Simon Gray's Ben Butley.

In the spirit of the season, I offer two soon-to-be-published titles that are not really academic novels, yet feature epic classroom scenes: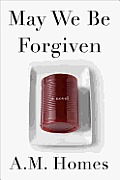 In May We Be Forgiven by A.M. Homes (Viking, Sept. 27), the life and extraordinary times of Richard Nixon scholar Harry Silver are deftly chronicled, including a Sisyphean quest--perhaps the least of his challenges in the story--that puts him in the discomforting, if entertaining, position of teaching Nixon to undergrads who "sit unblinking in a stupor."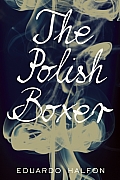 Eduardo Halfon's brilliant novel The Polish Boxer (Bellevue Literary Press, Oct. 2) opens with one of the best classroom scenes I've ever read. The professor, a Guatemalan writer and literature instructor, stands helplessly before row upon row of students looking "like lost sheep, yet smugly convinced that they weren't."

You have your assignment. Will these books be on the final exam, you ask? Yes, they will. --Robert Gray, contributing editor, Shelf Awareness