Home-Brewed Wisdom
Over the weekend, my family and I visited our soon-to-be defunct local Borders to check out the clearance sale. I felt sad and guilty: it was like attending an estate sale before the funeral. I didn't buy any books, but that was because I was conflicted, not because I couldn't find any I wanted. Besides, the only real bargains were on romance paperbacks and greeting cards. Fiction? 10% (although the Shakespeare shelf was offered at 20%).
Let's face it. Readers are also consumers, and consumers love a bargain. Faced with a 50%-off-all-books sale, how many of us could resist filling a shopping cart? (I've seen the fast-moving hands at my local bookstore's periodic "galley grabs" and rifling through the hardcovers on that store's discount trolley.)
But while readers may be consumers, they are also participants in a creative process, one in which books are more than products: they're art, they're dialogue, they're information, entertainment, beauty, despair... I won't go on and on. You take my point.
So I ask myself, as I have many times before, why we value books so little that we will do anything we can to avoid paying for them. I have friends who will gladly accept books that I give them and read them eagerly--but will never spend money on buying their own. Now, let me carefully say that the people I'm talking about do have disposable income. I am not scolding anyone who can't make the month's rent for neglecting to buy a shelf of hardcovers.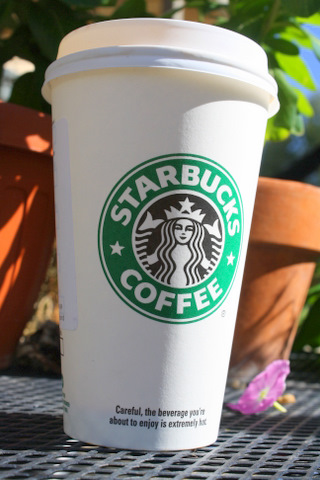 What I am suggesting is that we be mindful about where we choose to distribute our dollars. One week's worth of venti skim lattes from a coffee shop equals a new trade paperback. I'll take the mug from the kitchen coffeepot, please; I'm saving up for my next book. --Bethanne Patrick