Signed, Sealed, Delivered
Earlier this year, the many fans of Washington, D.C.'s famed Politics & Prose worried about the future of the bookstore, which was up for sale and is well known for its events. Ownership changed in May--and all should rest assured. Politics & Prose is going strong, and so are its events.
Just the other night, I broke with my usual stay-at-home evening routine and went to the store to see novelist J. Courtney Sullivan. She was personable and her reading from her new novel, Maine, entertaining--and the audience was engaged. It was a fine example of how a live event can connect readers more strongly with an author, as well as how that connection can translate into sales. One of the lasting mementos from the evening: a signed book.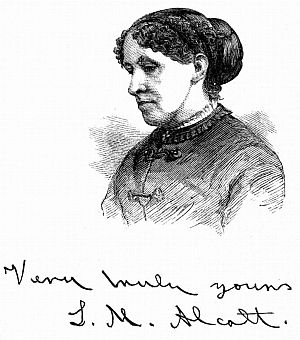 An autograph can be a slight thing. There's a reason they call paper objects "ephemera." But when you feel an affiliation with a book and its author, that slip of pen across paper becomes significant. Firm advocates of paper books have made better arguments than I can about the pleasures and advantages of the tangible.
If I've made the effort to get up and go to events like this, it's because I am pretty excited about that author and that book and I want to remember that excitement by having a signed paper frontispiece. Even when digital signatures and such become commonplace, they're no substitute for face-to-face contact. Live, real-time events are one of the most wonderful benefits of local bookstores, a place where bricks-and-mortar bookselling really delivers the goods. Considering some of the amazing titles that are coming out this fall, I need to goad myself into getting out more. Won't you join me? --
Bethanne Patrick