Paperback Reader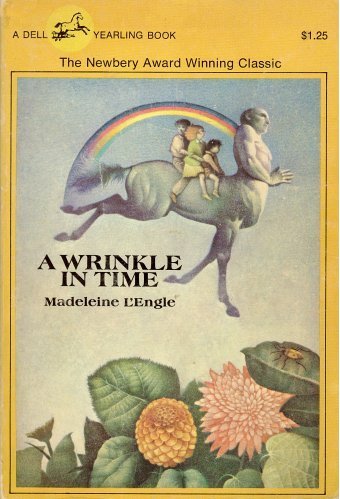 I don't remember the first book I was given, because I was still an infant when my mother started building my library--but I do remember the first book I bought on my own, with allowance money: a Dell Yearling edition of A Wrinkle in Time by Madeleine L'Engle. In fact, I still have that particular copy and have shared it with my daughters.
Paperback books really are extraordinary things. They share the utility of hardcover books, that perfect combination of bound content and page-turning ease that makes books such ideal tools. But paperbacks made it possible for people who couldn't afford certain titles to read them more cheaply, and they also made it possible for people to feel less troubled about losing or damaging their books. They were more portable, too: I have a few rectangular "Armed Forces Editions" of classic novels, including Of Mice and Men and The Great Gatsby, sent overseas during World War II so servicemen and -women could have reading material from home.
Paperback reading has its more frivolous side, of course. Many of us treasure holidays and vacations as a time to read more than we usually do, and toting paperback books in beach bags and suitcases makes sense. Many resorts, second homes and rental properties have shelves of left-behind paperbacks of all sizes and shapes, and it's fun to look at those collections and see the fashions of different decades on the cracked spines and dog-eared pages.
In today's issue, we pay homage to the paperback with a list of 20 of this summer's best new paperback releases. We hope you enjoy and--Happy Reading! --Bethanne Patrick