Geography of War
Historic fiction is a two-for-one reading experience: a chance to get lost in a story while learning more about a period in time. Recent titles have taken readers to locales we might not have known were war zones during World War II.
"Guernsey" was more often associated with dairy cows than Nazi-occupied villages until Mary Ann Shaffer and Annie Barrows wrote The Guernsey Literary and Potato Peel Pie Society, reminding readers of (or introducing them to) the English Channel islands near France and their significance during World War II.
The Eleventh Man, Ivan Doig's tale of a college football team from a small Montana town that enlisted at the beginning of World War II, also involves the WASPS--Women Air Force Service Pilots--who flew newly built planes from Montana to Alaska, where the planes were turned over to Soviet pilots.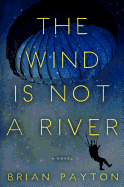 Doig writes about Coast Guard patrols along Washington's Olympic Peninsula, looking out for Japanese balloon bombs; a newly released novel continues the U.S. angle with a story of American defenses in World War II. The protagonist of Brian Payton's The Wind Is Not a River is Canadian--a non-military hero who represents another seldom depicted element of the war. This novel set in Alaska recalls the little-known Japanese invasion of the Aleutian Islands, the only World War II fighting to take place on North American soil.
The main character of The Bird Skinner by Alice Greenway served in the Solomon Islands; years later, he reflects on researching local bird species as well as spying on the Japanese when he was in the Pacific.
World War II continues to fascinate many readers, and fiction reminds us that it was fought in more places than the well-known battle sites of Europe and Asia. --Cheryl Krocker McKeon, bookseller, Book Passage, San Francisco