Bookseller/Author and Her Flying Shoes
When the co-founder of iconic Square Books in Oxford, Miss., writes a novel, the occasion garners attention--much deserved for Lisa Howorth's Flying Shoes (see our review below). Howorth grew up in Washington, D.C., "the center of ridiculousness and cynicism in the universe, but also of monumental events in the '60s," and these things shaped her thinking and writing. Intrigued by Faulkner, blues and civil rights, she moved to Oxford in 1972, and opened Square Books with her husband, Richard, in 1979. She's been a librarian, taught art history, written freelance, raised three children and worked on her novel.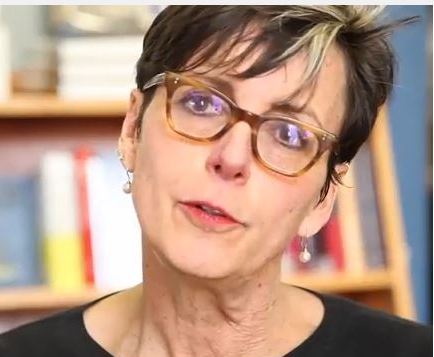 The title, Howorth explains, was "borrowed from a song by the late Townes Van Zandt, with the blessing of his son, J.T., also a great musician. It's a lovely, simple song about sadness, and trying to escape it."
Howorth describes her main character, Mary Byrd Thornton: "Her bad-a**ery is just camouflage and defense... she cusses a lot, does some sketchy things and hangs with serious bad-a**es, but this is more out of insecurity, guilt, anger and perhaps some damage by events in her earlier life. She's also got that old 20th-century malaise--bored with a lot of her comfortable life, and calling bulls**t on things. But she's a softie--someone who worries about the snails she considers drowning in beer, but capable of punching you out. She'd like to be a good wife and mother; it just doesn't come easily to her."
Why did Howorth choose fiction to tell a true story? "My stepbrother's murder is the only factual thing in the novel--all the side stories, events and characters are fictional. It was too depressing to write only about the murder, and I thought the breadth of a novel would attract the greatest number of readers to the story. I had other things I wanted to write about, too--race, history, the intriguing small town that Oxford still was in the '90s." --Marilyn Dahl, editor, Shelf Awareness for Readers