Cold Cases for Hot Days
In the dog days of summer, one of the best ways to escape the heat is by reading books set in colder climes. Fortunately, a bounty of new Icelandic crime fiction is available to send a chill (of more than one variety) down readers' spines.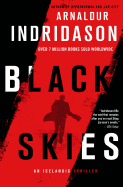 Arnaldur Indridason (Black Skies; Strange Shores) is perhaps the best known of the Icelandic mystery authors, with nine of his 12 Inspector Erlendur books translated into English. Erlendur is a taciturn detective whose life has been shaped by a childhood tragedy (his younger brother vanished in a blizzard). There's an underlying dark social commentary to all of Erlendur's cases; racism, drug addiction and Icelandic insularity come into play. This slightly gloomy view is emphasized by Erlendur's own obsessions with missing people and exposure to the elements.
Yrsa Sigurdardottir (Ashes to Dust; The Day Is Dark) has written a series featuring attorney Thóra Gudmundsdottir. Thóra is a hardworking single mother who sometimes can't help digging a little deeper than she ought to on a client's behalf. Iceland's long history--of mysticism, volcanic explosions and violence--influences each of Thóra's cases.
Quentin Bates (Frozen Assets; Cold Steal) also features a female protagonist--the sarcastic Gunnhildur is a police officer in a small town as the series opens. Gunnhildur is later promoted to Reykjavik, where current events (including the recent Icelandic financial meltdown) flavor her investigations.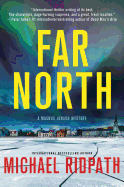 Michael Ridpath (Where the Shadows Lie; Far North) combines a current setting with Iceland's epic history. His series featuring Detective Magnus Jonson (who grew up in Boston, but had to return to his native Iceland when a Dominican cartel put a hit on him), occasionally contains fantastical elements from the ancient sagas familiar to all Icelanders.
Any of these authors are sure-fire distractions from the heat index, and their books provide a chance vicariously to enjoy Iceland's cold climate and distinctive culture. --Jessica Howard, blogger at Quirky Bookworm