Eating and Reading
On a rainy night in September, Seattle chefs and food writers--and a scribble of children's book authors--gathered for an event called "Cultivating Readers" at the Seattle Central Library. Thanks to Governor Jay Inslee's August 7 proclamation, it's Food Literacy Month in Washington State, and First Lady Trudi Inslee is there with the Society of Children's Book Writers and Illustrators and moderator Philip Lee of Readers to Eaters--with a basket of home-grown vegetables--to begin a lively conversation about food and books.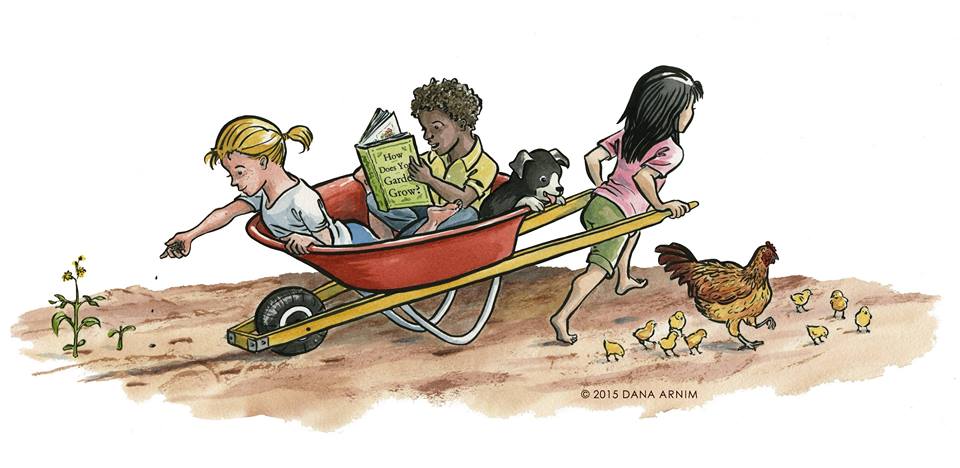 Food critic Rebekah Denn is struck by how many children's books are about food... all that meat-smoking in the Little House books, the Turkish Delight in Narnia. Chef Bridget Charters remembers seeing Mother Goose's "hot cross buns" at a San Francisco bakery, and rushing back to make them from The Joy of Cooking recipe. Chef Tarik Abdullah doesn't remember cookbooks, but does remember how his dad marketed sausage--with a picture of his own face. Kate Lebo (A Commonplace Book of Pie) talks about writing poetry and baking pie: "The difference is, my audience knows what to do with a pie." Edouardo Jordan of Salare Restaurant tells the room that he finally realized why his dad's version of "Little Red Riding Hood"--and all the other stories--was so different from his mom's: he couldn't read.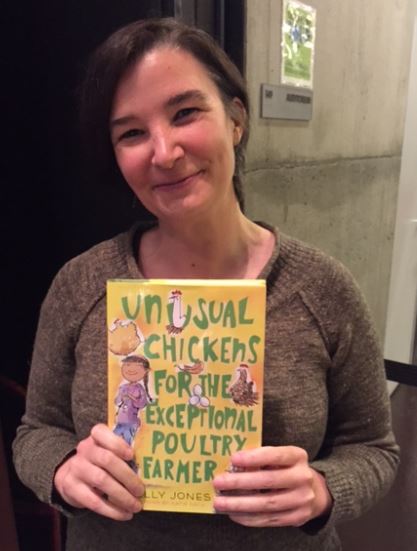 Kelly Jones
Make way for four passionate children's book authors! Lois Brandt (Maddi's Fridge, Flashlight Press) recounts the day she discovered her friend's refrigerator was empty; Kelly Jones (Unusual Chickens for the Exceptional Poultry Farmer, Knopf) challenges anyone to describe "how an egg happens"; Sara Nickerson (The Secrets of Blueberries, Brothers, Moose & Me, Dutton) evokes the joys of picking fruit, and Katherine Pryor (Zora's Zucchini, Readers to Eaters) has an unapologetic agenda: eat greens.
Educating children about good food is where food literacy starts, and that night, all the right ingredients were on hand. --Karin Snelson, children's editor, Shelf Awareness