Books on Stage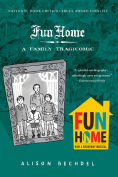 The theater is one of my favorite places to go, second only to a bookstore. I recently had the luxury of seeing Fun Home on Broadway, and can attest that the production does wonders with Alison Bechdel's memoir. My eyes were wet by the final bow.
Though many bookstores devote significant shelf space to theatrical scripts, I'm embarrassed to admit that I have always been a bit timid when it comes to exploring them. It might have been seeing ACT Theatre's outstanding production of The Invisible Hand (Back Bay, $14.99) in 2014 that finally snapped me out of my stupor. Not only is the play a sharp and provocative negotiation between a successful, wily financier and a militant group in rural Pakistan, but it was written by Ayad Akhtar, author of the acclaimed novel American Dervish (Back Bay, $15)!
Familiar names are everywhere, too: playwright David Hare, who adapted Michael Cunningham's novel The Hours for the screen, has also adapted for the stage Katherine Boo's hugely popular book on Mumbai, Behind the Beautiful Forevers (Farrar, Straus & Giroux, $15). Lin-Manuel Miranda credits Ron Chernow's biography of Alexander Hamilton (Penguin, $20) for inspiring him to write his hit Broadway musical, Hamilton.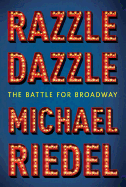 I could go on and on, because while these examples are recent, the theater has long been entwined in the business of books. If you're looking for a behind-the-scenes peek at happenings onstage and off, with a smorgasbord of juicy gossip on the side, Michael Riedel's Razzle Dazzle: The Battle for Broadway (Simon & Schuster, $27) promises to uncover everything you could want to know and more! The benefit of the book, too, is that you never have to worry about late seating. --Dave Wheeler, associate editor, Shelf Awareness