Irresistible Gift Books for Kids
We've sifted through many colorful stacks of 2015 children's books to recommend 20 outstanding gift titles for the holiday season. Before leaping to that list of brand-new reviews, take a moment to browse through these three bonus shelves of hand-picked holiday picture books.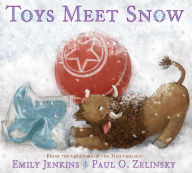 It doesn't snow everywhere in December, but it's always a winter wonderland between the covers of these splendid picture books. Emily Jenkins and Caldecott artist Paul O. Zelinsky reintroduce Little Girl's beloved toy characters from their Toys trilogy in the gorgeous Toys Meet Snow (Schwartz & Wade/Random House). A rubber ball named Plastic says snow is "what rain becomes when the temperature is freezing," but we all know the white, sparkly stuff holds more magic than that.
Find more snowy picture books in Let It Snow.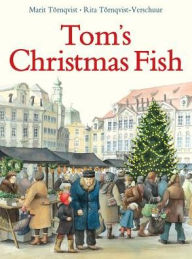 In these holiday picture books, readers are transported to Scandinavia, where a girl raises a baby reindeer; to a Hanukkah celebration in Brooklyn where a parakeet crashes the party; and to Prague, the home of Tom's Christmas Fish (Floris Books), a heartwarming Swedish import about a boy, his grandfather, and a carp named Peppo who narrowly escapes his fate as Christmas dinner.
Find more holiday titles in That's the Spirit! Holiday Picture Books.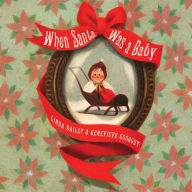 Santa coos like a baby, loses his elves and runs from ninjas in this very merry collection of Santa books. In Linda Bailey's When Santa Was a Baby (Tundra), Geneviève Godbout's cozy, warm illustrations are positively edible--the perfect accompaniment to this charming, well-told holiday story about a generous-spirited little boy who was born to be the jolly man in the red suit.
Find more Santa books in Santa Baby: A Sleighful of Picture Books.