From Little House to Birchbark House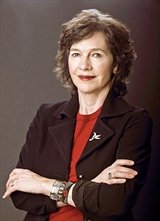 It was almost 20 years ago that novelist Louise Erdrich (Love Medicine; LaRose; The Round House) of the Turtle Mountain Band of Ojibwe launched her children's historical fiction series with The Birchbark House, a 1999 National Book Award finalist. As a childhood devourer of Laura Ingalls Wilder's Little House on the Prairie books, I was thrilled to discover Erdrich's exquisite Birchbark House series, set in a similar time and place as the Little House books--the Midwest in 19th-century America--but from the point of view of an Ojibwe family. "I am happy that they are being read together," said Erdrich in a 2012 Horn Book interview, "as the Native experience of early western settlement is so often missing in middle-grade history classes."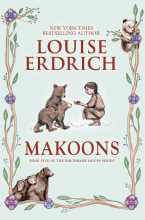 When the series started, Omakayas was a seven-year-old Ojibwe girl, the sole survivor of an 1847 smallpox epidemic on an island in Lake Superior. By the fifth book, Makoons (published last week by HarperCollins), the year is 1866 and Omakayas is the mother of a boy named Makoons, which means "little bear," and his twin brother, Chickadee, "the other half of his soul." Their family has moved west from the deep woods of then-Minnesota to the Great Plains of Dakota Territory. This land belongs to "the buffalo, the hunters of the buffalo, to the wolves and the eagles," and the richly detailed hunting stories Erdrich tells are those of her own family.
Her intergenerational characters leap to life in clean, clear prose and soft pencil illustrations--from a tough-as-nails woman named Two Strikes whose usual gruffness is stolen by a cute baby lamb, to Makoons himself, a dreamer who is more at home on a horse than on his own two legs. The ever-growing Birchbark House series is full of warmth, sorrow and gentle humor, and not to be missed.