Further Reading: Are-They-Haunted Houses
It's impossible to talk about haunted houses without mentioning Shirley Jackson's 1959 classic, The Haunting of Hill House. The terror of Jackson's story builds slowly, then suddenly, as four people in search of proof of the supernatural find themselves terrified by the house they are staying in. The beauty of Jackson's story--and what makes it so utterly creepy--is the vagueness: Are these people living in a truly haunted house, or are they haunted by their own fear?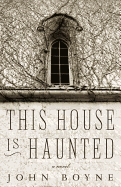 This same subtle build, stacked with questions and unknowns, can be found again and again in fiction, with regal old mansions sagging beneath the weight of their painful histories. John Boyne's This House Is Haunted plays with classic themes from Victorian ghost stories, as a governess is called to work in an old mansion in the English countryside, only to find herself dogged by a vicious ghost upon her arrival. In Newport, author Jill Morrow imbues the story of a gold-digging second wife with an unexpected twist: the fiancé in question, the very wealthy Bennett Chapman, insists that he's been instructed to marry this much younger woman by the ghost of his late wife. Chapman's family and closest advisers converge on the Chapman estate in Newport, R.I., to a séance with the first Mrs. Chapman, only to find the mansion holds as many secrets as it does answers.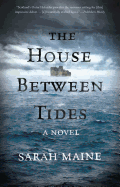 The secrets in The Loney and The House Between Tides are literally buried within the structures of the old mansions. In The Loney, by Andrew Michael Hurley, the bones of an infant are found concealed in the walls of the Lancashire coastline house to which a family goes each year. In Sarah Maine's The House Between Tides, the bones are in the foundation of Muirlan, a turn-of-the-century mansion in Scotland's Outer Hebrides. Both novels move backward and forward through time to piece together two very different, but perfectly eerie, tales of the long shadows the past casts over the present. --Kerry McHugh, blogger at Entomology of a Bookworm