Irresistible Gifts for Kids and Teens
It is our great pleasure to recommend 20 top-notch 2016 children's and YA titles for holiday gift-giving. But first, we'd like to highlight three bonus shelves of gift ideas. (And look for our Best Children's and Teen Books of the Year on December 13!)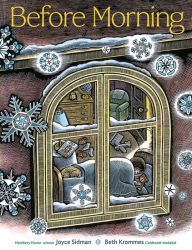 "In the deep woolen dark,/ as we slumber unknowing,/ let the sky fill with flurry and flight." Newbery Honor winner Joyce Sidman (Dark Emperor and Other Poems of the Night) and Caldecott artist Beth Krommes (The House in the Night) team up in this exquisite "invocation," a wish for snowfall in the busy city, the kind of snow that transforms the world overnight into a slower, softer, lighter place. In Before Morning (Houghton Mifflin Harcourt), Sidman chooses just the right words: feathers, sugar, swaddled. Find more snowy picture books on our Freshly Fallen Snow list.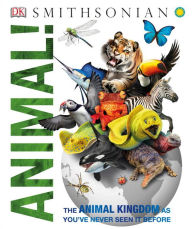 In my house growing up, the holidays weren't the holidays without a good reference book to curl up with in some cozy corner. Animal! (DK/Smithsonian) will truly wow middle-graders who revel in all creatures great and small, from the tiniest baby seahorse to the chest-beating mountain gorilla. This oversized, full-color encyclopedia teems with photographs and dramatic photorealistic computer-generated images. Evolution, extinction, adaptation and more are explored in lucidly written, visually arresting pages. Find more spectacular reference books on our Did You Know? list.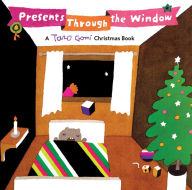 There's a certain jolly, red-cheeked fellow who looms large in many a child's mind at Christmastime. In Taro Gomi's delightfully offbeat holiday story Presents Through the Window (Chronicle), a helicopter-traveling, pink-suited Santa peers through house windows to determine which gift he will deliver to the animals inside, but gets it wrong every time. Preschoolers will giggle gleefully at Santa's mix-ups. Find more Santastic picture books here.
And now, scroll down to see 20 more heartfelt gift-book recommendations for babies and teens and in-betweens. Enjoy! --Karin Snelson, children's & YA editor, Shelf Awareness